Today's lunchbox includes lunch and two snacks:
My morning was riddled with indecision. At first I wanted a smoothie for breakfast, which means I would make two smoothies and bring the second one to work with me, but then sampled the asparagus quinoa salad and decided to eat the second serving of the quinoa salad for breakfast (so much for having a lunch for tomorrow ready – ooops). It really is that good. Lemony and the asparagus and parsley make it taste like Spring. And yes, after all my indecision, I decided I still wanted a smoothie snack, but by then I had already taken a picture of lunch. I figure you have seen plenty of green smoothies here that it was ok to skip taking the picture.
I am submitting this recipe to the following two blog events:
In fact it is my submission for this week's Real Sustenance's Seasonal Sunday, a weekly event focusing on seasonal eating – my seasonal items are the asparagus and parsley.
This month's No Croutons Required also has a seasonal theme. As you know from my past participation in this event, every month a different ingredient is chosen and participants must submit a vegetarian soup or salad. Lisa of Lisa's Kitchen and Jacqueline of Tinned Tomatoes take turns hosting the event. This month Lisa of Lisa's Kitchen is hosting and she chose asparagus as the theme.
I am also submitting this recipe to these events next week:

Slightly Indulgent Tuesday, hosted by Amy of Simply Sugar and Gluten-Free

Diane's Real Food Weekly at The W.H.O.L.E. Gang
Update May 26, 2011 – I was also invited by Tina @ MOMS CRAZY COOKING to submit this recipe to the following new-to-me blog event: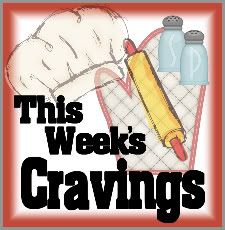 Asparagus Quinoa Salad (Gluten-Free, Vegan, Soy-Free) – 2 lunchbox servings
1/2 cup quinoa, rinsed
4 spears asparagus, cleaned of any dirt and tough ends snapped off
1 small clove garlic, finely chopped
1 Tbsp extra virgin olive oil
2 Tbsps parsley
1/4 cup almonds (use raw almonds, or blanched slivered almonds, or almond slices)
1/4 tsp sea salt
1 cup cooked cannelini beans
2-4 cups spinach leaves
Cook quinoa according to package directions. While quinoa is cooking, blanch asparagus in boiling water for 2 minutes. Remove asparagus from water and chop into 2 inch pieces. Reserve asparagus tips for garnish. Place remaining asparagus pieces in food processor with garlic, extra virgin olive oil, parsley, almonds and sea salt. Process until you have a loose pesto consistency. Place pesto in a bowl, add cooked quinoa and white beans. Combine. Serve atop spinach and garnished with asparagus tips.
Have a great day!
***************
Chat with me on Twitter or Facebook.
Subscribe via RSS or email.General Disclosures
General Disclosures
&
Disclaimers