Instead of being sniffly or cranky, I want to talk instead about grilled vegetables today. I tend to lean towards steamed or raw vegetables, but lately my husband has been on an asparagus grilling phase – it always happens when fresh asparagus hits the farmers' market – the Foreman grill comes out and we eat grilled asparagus at least once a week. I love it, but this week wanted to use it as part of a salad instead of eating the grilled asparagus as a side.
Today's lunchbox includes the following:
Grilled Vegetable Salad (Gluten-Free, Vegan, Soy-Free, Sugar-Conscious) – Makes 1-2 servings
6-8 spears asparagus (a small bunch)
1 zucchini, sliced into 1/2 inch rounds
1 Tbsp extra-virgin olive oil and 1 tsp extra-virgin olive oil, separated
fresh ground pepper
1 – 11/2 Tbsp fresh lime juice (juice of 1 lime)
1 tsp gluten-free grain mustard
1 1/2 cups cooked white beans (or 1 15oz can white beans, drained and rinsed)
2 Tbsps sliced scallions
2 Tbsps chopped parsley
3-4 cups raw spinach, massaged kale salad or other greens
Preheat grill (whether outdoor or indoor grill). Brush zucchini and asparagus lightly with 1 tsp olive and season with fresh ground pepper. Grill asparagus for 4 to 6 minutes, depending on thickness and grill that you use (thin asparagus takes about 4 minutes in the Foreman grill). Grill zucchini for 3 to 5 minutes. Chop asparagus into 2-inch pieces.Set aside.
While vegetables are grilling,whisk together remaining extra-virgin olive oil, lime juice, and mustard. Season with pepper and, if desired, sea salt. Combine dressing with white beans, scallions and parsley, Serve bean salad atop spinach or other greens, garnished with grilled vegetables.

This is my submission to this month's No Croutons Required which has a grilled or roasted theme. As you know from my past participation in this event, every month a different ingredient is chosen and participants must submit a vegetarian soup or salad. Lisa of Lisa's Kitchen and Jacqueline of Tinned Tomatoes take turns hosting the event. This month, Jac of Tinned Tomatoes is hosting and she described the theme as follows: With all this lovely weather in the offing I thought a perfect challenge for June would be to grill or roast some of our ingredients for a vegetarian soup or salad. The salad above has grilled asparagus and zucchini, but can include other grilled or roasted vegetables. I love the combination of textures of the cold bean salad, the leafy greens and the grilled vegetables.
I am also submitting this recipe to the following events:
Real Sustenance's Seasonal Sunday event. All the vegetables in this recipe are seasonal to this time of year in my area.
A blog event hosted by Flip Cookbook called Sugar Free Sunday, which includes sweet and savory dishes made with non-refined sugars.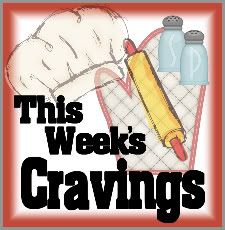 Mom's Crazy Cooking' This Week's Cravings Event. The theme for this coming week is 30 minute meal recipes. This salad takes 20-30 minutes, including all chopping preparation.
Slightly Indulgent Tuesday with Amy of Simply Sugar and Gluten-Free
Gluten-Free Wednesday with Linda, the Gluten-Free Homemaker
Real Food Weekly with Diane of The WHOLE Gang
***************
Chat with me on Twitter or Facebook.
Subscribe via RSS or email.
General Disclosures
General Disclosures
&
Disclaimers