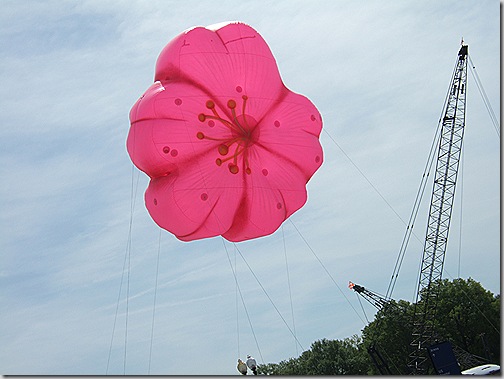 The one thing I dislike about taking blog breaks (and mine are generally unanticipated and few and far between) is that it takes me a few posts to reconnect with my blog-flow, so to speak.  Despite now five years of blogging, if I take a blog break, I become the blogging equivalent of tongue-tied. And shy. And feeling like I have nothing to say, which is, of course, impossible, since blog breaks invariably happen when I have a lot going on.  That said, I have learned over the years that the best thing to do is to get right back into blogging, and the flow comes back too.  So here are a few things that have been going on:
1. New job, same lunchboxes – I started a new job last month.  While I am still practicing the same type of law I was before, it has definitely been a chance to my routine. My commute is a bit longer, my hours are different, and it is all so new.  One thing that has not changed, though, are my lunchboxes – I still bring lunch to work on daily basis.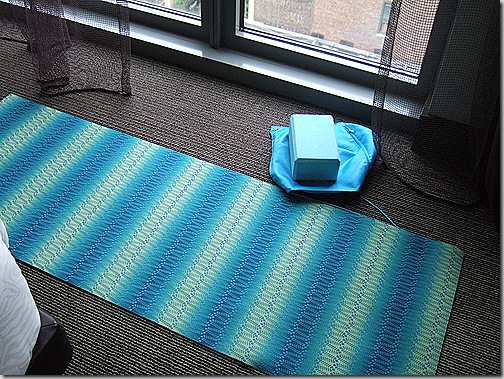 2. Maintaining routines -  Historically, whenever I start something new in my life (job, school), my workout routine, if I had one at the time, would always suffer. Last month, when I started this job, I told myself this time would be different and, with some advance planning, I have been able to continue working out 6 times a week in some fashion despite the new job and working through a weekend for a conference, not to mention being out of town for a wedding (see #4).
3. Life in Washington, DC – Cherry blossom season started early, which meant that the Cherry Blossom Parade  (see, cherry blossom float, top of page) was kind of late by comparison. I had seen the cherry blossoms before, but the parade was new to me.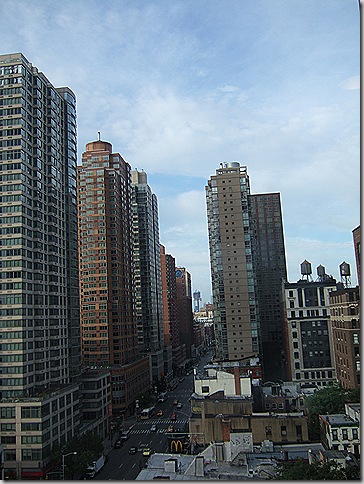 4. Weekend in New York – my husband and I went to New York for a wedding.  Even though we were only there briefly, I did make it to JuicePress, One Lucky Duck and Babycakes – we also walked around the Lower East Side and the East Village, which were two neighborhoods we spent a lot of time in when we lived in New York.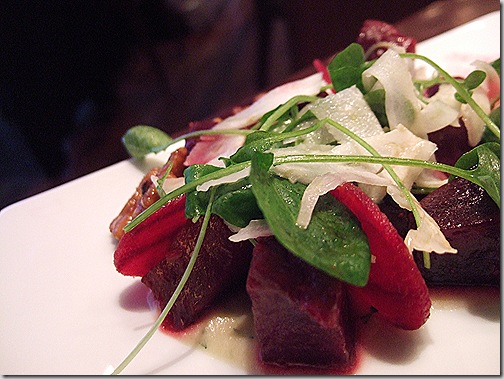 5. I have grown to like beets – Gena had the brilliant idea to suggest trying them raw, which I did at SweetGreen since they have raw cubed beets for their salads.  And I like them.  Roasted beets are still far from my favorite (such as in the salad above from Zaytinya's – I will be sticking to my tried and true favorites there from now on) but I love my raw beets in salads – they are like carrots in texture.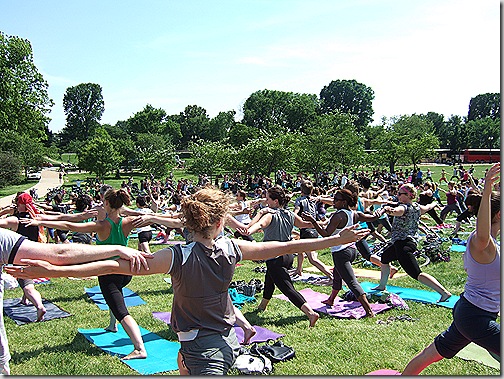 6. I did more yoga on the mall – Cherry Blossom Yoga last month was not enough – I went back for DC Yoga Week's Yoga on the Mall event this month.
7. I think I might stop the weekly updates – I started them as a way to keep myself accountable for doing a variety of things, including keeping up with working out – but the thing is, my weeks often fuse together (I don't like the term bleed together) and I have maintained my working out and yoga schedule. I would like to get back to the point of consistent (even daily) updates rather than an attempt to do them weekly. 
8. Life, gluten-free – I have been thinking a lot about it lately, seeing as I am coming up on a three year anniversary, but also in light of the Domino's not-so-gluten-free-pizza-crust fiasco. 
And with that,  I must get some sleepbefore early morning yoga.  I will be back soon (really!) with a recipe for cilantro hummus.   
General Disclosures
&
Disclaimers