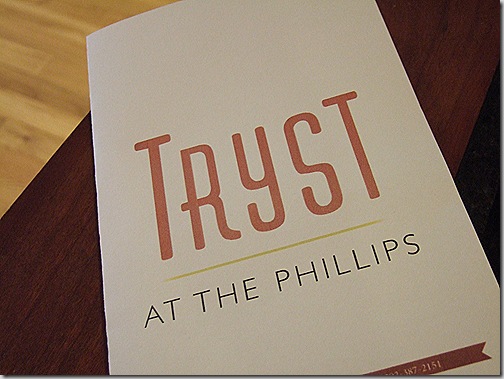 One of my absolute long-time favorite coffee shops in Washington, DC is Tryst in Adams Morgan.  In fact, there was a time in law school where, in an effort to get a change of scenery, I would get myself there at 8am on winter weekends, so that I had my choice of seating and enjoy the atmosphere before it filled up with everyone else, including some law school classmates (I never, really, was able to get away).  I do not go there as often as I would like, nor in those early weekend hours anymore.  For someone who never minds walking, I find it interesting that the 1+ mile walk to Tryst is a deterrent. I invariably end up at Yola instead (which, to be fair, is just around the corner from where I live) or Teaism.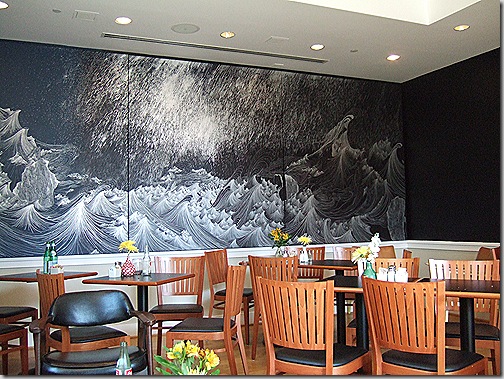 So, it was with much excitement that I read Tryst was opening an outpost at the Phillips Collection, about half as far from where I live as the original Tryst.  Even better, the gluten-free vegan options are made at Open City Diner (and, we all know how much I love Open City Diner) which means I can have snacks there too: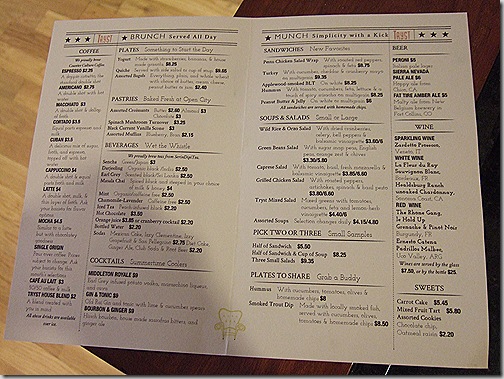 The staff was super knowledgeable on the various gluten-free and vegan options.  I had (surprise, surprise) the hummus with cucumber slices, which was a perfectly refreshing snack: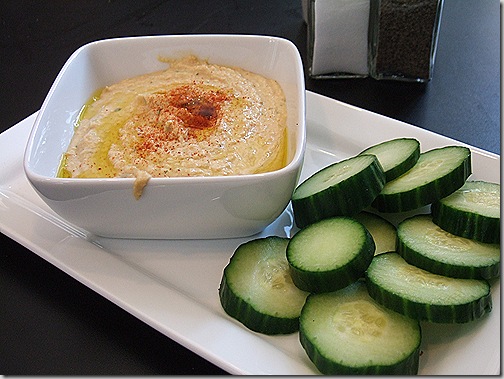 And my favorite Tryst tea – chamomile lavender, served with a cup of ice to turn into an ice tea: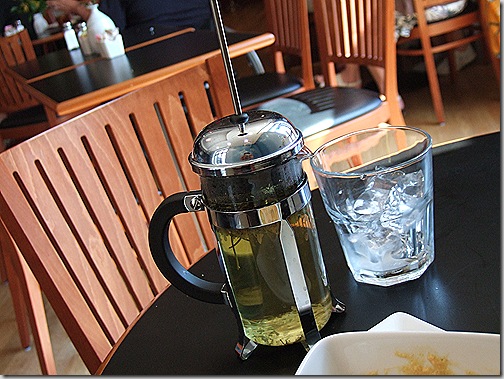 I was impressed with how the atmosphere retained the Tryst vibe, but combined well with the quiet museum café vibe for to make this new version of Tryst.  There is also outdoor seating, but it was very very hot the day I went so I hid in the air conditioning after taking a few pictures: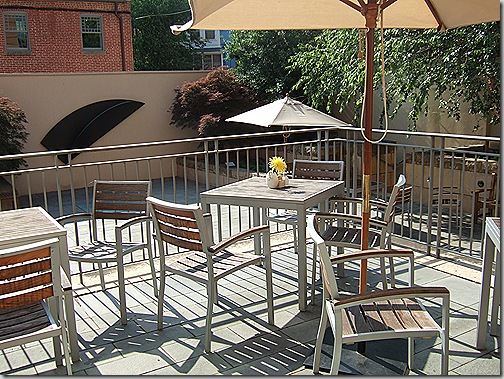 This new Tryst is definitely worth checking out – honestly, the only downside is that it has to follow museum hours, and the Phillips has fairly typical (i.e. not terrible long) hours.  And, speaking of gluten-free options in the DC area, I am quoted in this piece by the Washingtonian Well + Being Blog on gluten-free restaurant options in the DC area.
General Disclosures
&
Disclaimers