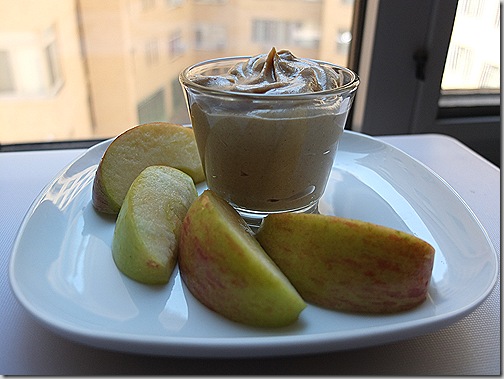 As long-time readers know, I love participating in Adopt a Gluten-Free Blogger, an event hosted by Sea of Book of Yum where one gets the opportunity to get to know a fellow gluten-free blogger through making their recipes. I first participated in the event back in June 2010 and it has been one of my favorite events ever since.  This month, Shannon of Enjoying Life Gluten-Free is hosting the event/
This month, I had dips on the brain, and adopted Ali of Whole Life Nutrition Kitchen. Ali's blog is one of the first blogs I started reading when going gluten-free and dairy-free – in fact, her Thin Buckwheat Pizza Crust was one of the first gluten-free vegan pizza crust I ever made, and a recipe I have returned to since, and her tip to use Bionaturae tomato paste as a base for pizza sauce is one I continue using to this day, and have my own adaption of her Pizza Sauce recipe.  While Ali's blog is not vegan in addition to being gluten-free, it contains a large number of gluten-free vegan recipes and is one of my go-to resources for recipes.
Two recipes I have meant to try all this time were Ali's Creamy Herb Sunflower Dip/Dressing and Caramel Dip for Apple (pictured above).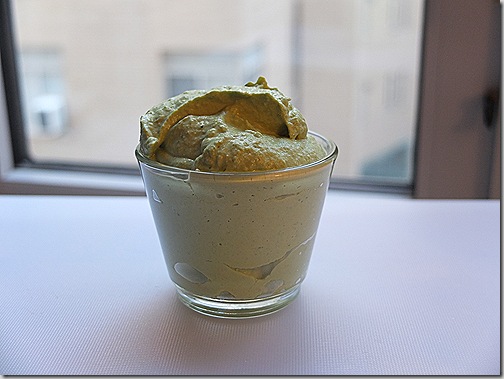 I made the sunflower dip/dressing as a dip and followed the recipe exactly (ordinarily I would cut back or eliminate the quarter cup of olive oil by substituting water) and I am so glad I did. The only modification I made to the recipe was substitute in fresh basil and to add the herbs with the rest of the ingredients instead of at the end (which is why my dip has such a uniform green color). I am so glad I kept the quantity of olive oil, as I think it contributed to the dip's richness and wow effect. If you have cut out dairy and are missing the mouth-feel of cream, I would recommend this dip – between the richness and tang, it has a distinct crème fraiche feel, and an almost cheesy quality. Amazing. I dripped steamed broccoli in it, as well as cucumber slices and carrot sticks.  The caramel dip for apples was just as fantastic as the sunflower seed dip and was a close substitute to caramel, which is something I miss from my pre-food allergy days. I highly recommend checking out Whole Life Nutrition Kitchen.  Ali has fantastic recipes that will suit a variety of palates.
General Disclosures
&
Disclaimers