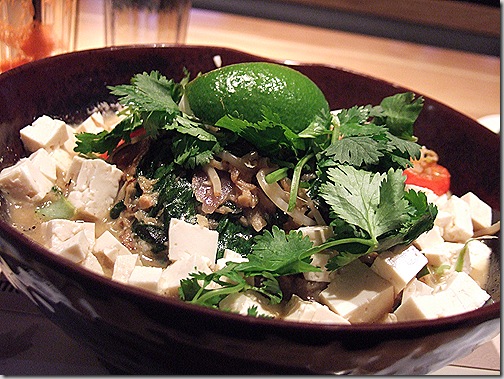 As I mentioned, I was briefly in Boston recently – I knew my free time was limited, but I was so happy to be able to fit in one thing: dinner at Wagamama at Faneuil Hall. I first heard of Wagamama a long time ago, like the late 90s, and have heard about it several times. Friends who know I love Asian food always recommend it.  When I switched to a gluten-free vegan diet, the restaurant still came up as a frequent recommendation because of the extensive allergy-friendly offerings.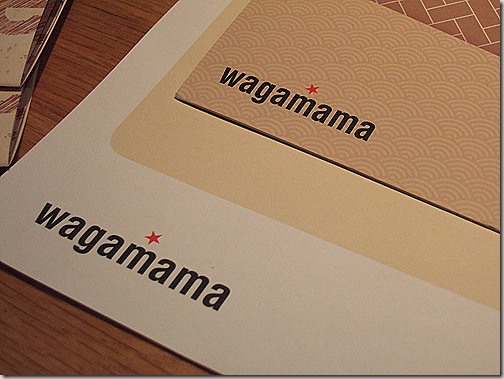 And every time I have been in a city that has a Wagamama location, somehow, something has come up.  This time, though, I was determined for that not to happen.  The day I travelled up to Boston, I had a fair amount of flexiblity – so, after finishing up some work, and hitting barre class at the hotel, I walked practically ran the half-mile to Wagamama.  I actually ended up only having about an hour, but that did not prevent me from having a delicious meal.  I had my eye on the itame, which is actually a green curry rice noodle dish.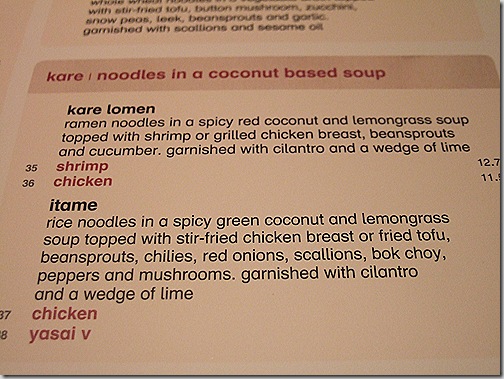 Luke, who is one of the managers at Wagamama at Faneuil Hall, was a complete rockstar – he knew I was pressed for time,but made sure I had a wonderful meal that was gluten-free, vegan and protected from cross-contamination – I know Massachusetts has some strict guidelines on allergy-friendly dining, but Luke really went above and beyond. He agreed that the itame was a good choice, and said it was no problem to substitute brown rice for the rice noodles (I was freezing and tired and wanted something heartier, so the brown rice was perfect).  Also, to address cross-contamination concerns, he suggested substituting the fried tofu with just plain steamed tofu.  When I off-handedly asked if there were any drinks without sugar, he pointed out that Wagamama had pressed juice drinks which, somehow, I had completely missed.  I asked for their carrot ginger juice, with added cucumber.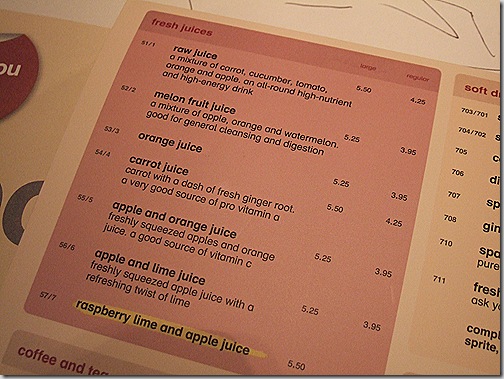 The carrot cucumber ginger juice totally hit the spot: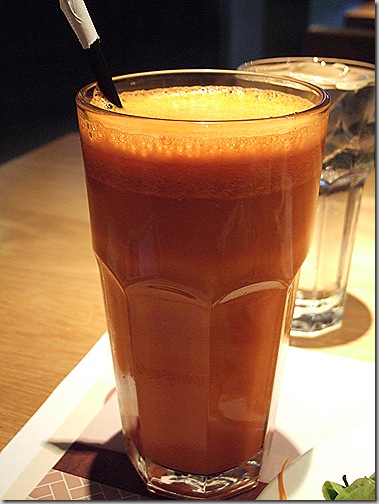 Even though I was craving a heart hot meal, I also ordered the raw salad, and Luke suggested substituting lime juice for the wagamama dressing, which was not gluten-free vegan.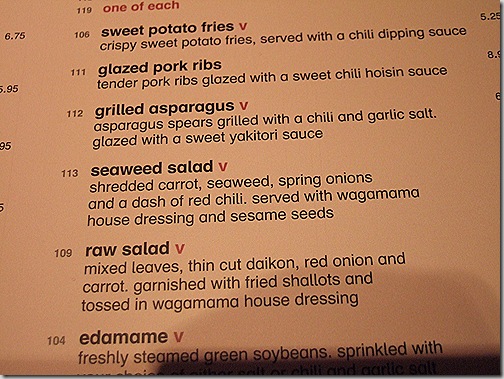 I inhaled the salad in 1.5 seconds, as I was starving: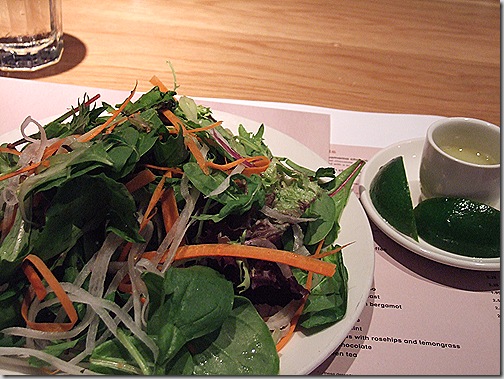 And then dug into the itame, with brown rice, and was in Thai green curry heaven: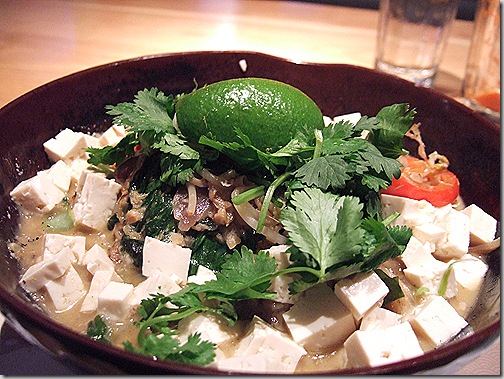 It had been years since I had had a Thai curry at a restaurant, which made this dish that much more special. That said, it was delicious to begin with – fragrant with coconut and spices, with just a slight slight bite.  The brown rice soaked up the sauce perfectly, and the meal was warm and very satisfying. Coming off a sinus infection and travel (not to mention Boston being 30 degrees cooler compared to DC that week), this meal was everything I wanted: rich, hearty, full of cooked and raw vegetables. I was so pleased and restored. If you eat gluten free and vegan and are near a Wagamama, you must try this dish – and if you can eat anything you want and have no food restrictions/allergies/intolerances, I still recommend you go to Wagamama.  Boston readers, you are so lucky to have three locations at your fingertips!
General Disclosures
&
Disclaimers