While I ate the majority of my meals either at or from Café Gratitude in my time in Kansas City, MO, I did make a point to try a couple of other local eats, including Eden Alley, Kansas City's original vegetarian restaurant, which has several gluten-free vegan options. Johnna had confirmed Eden Alley understood how to safely feed gluten-free diners.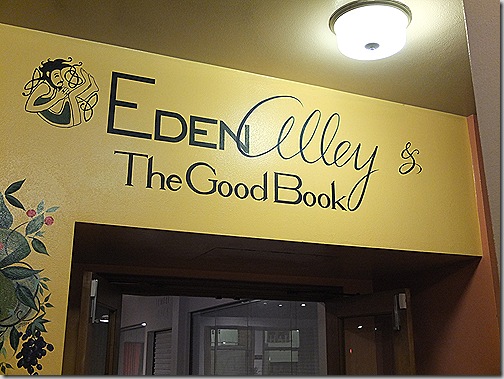 Eden Alley has an everyday menu as well as a daily specials menu, which rotates more weekly than daily.  When I was in town, one of the specials was a beet carrot juice, but it was no problem to ask them to add cucumber.  The day I went to Eden Alley, I had spoken for over two hours straight (first a presentation, then questions while I was still at the podium, then one on one questions), and my throat was starting to get scratchy, so the juice definitely helped rehydrate me.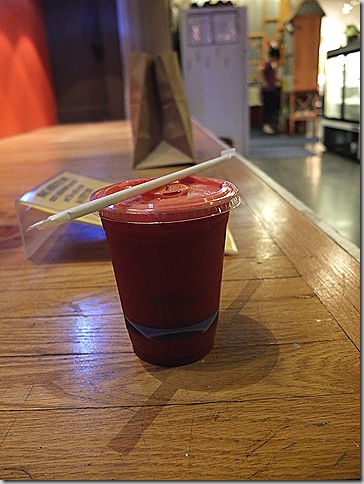 I got the dish I had been eyeing the most from Eden Alley's main menu – the baked falafel, which is gluten-free.  The platter is actually vegetarian (because of yogurt sauce) and usually is served with pita, but the menu has a vegan gluten-free option noted: replace the yogurt with hummus and sub veggies for pita: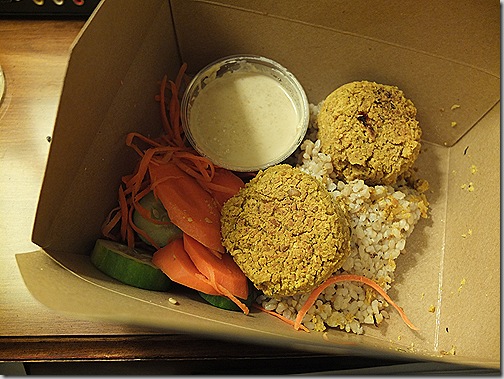 I love how the box was labeled vegan and gluten-free: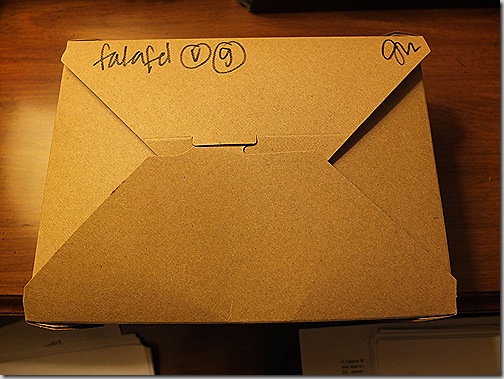 The falafel was a bit crumbly, but had a really nice chickpea savory cilantro flavor.  And the hummus was fantastic. I was glad to be able to get it as takeout, as I wanted some time to relax at the hotel. I supplemented the falafel with some baby spring mix.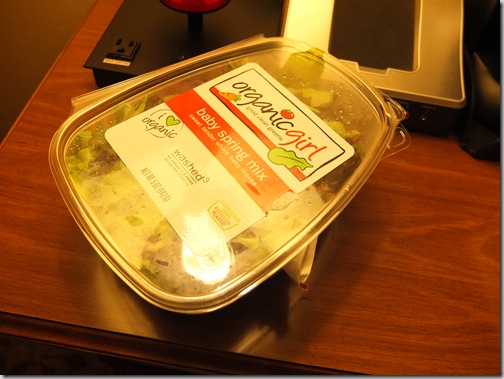 I had every intention to get back to Eden Alley the following day, but ended up going to Port Fonda instead, so I did not get to try the Eden Alley salads or their cashew cheese – sad face.  The falafel did make for great leftovers though, particularly when paired with more salad: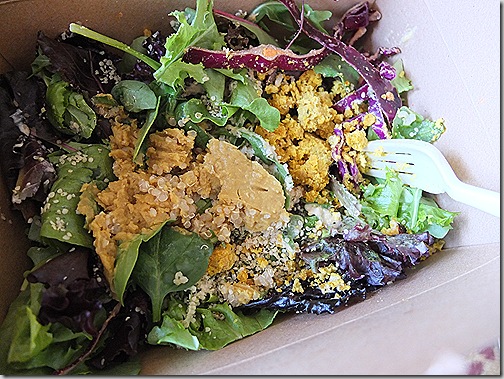 There were also some hemp seeds I had brought with me, some Café Gratitude leftovers added in, and some of this great local hummus and jalapeno mezza :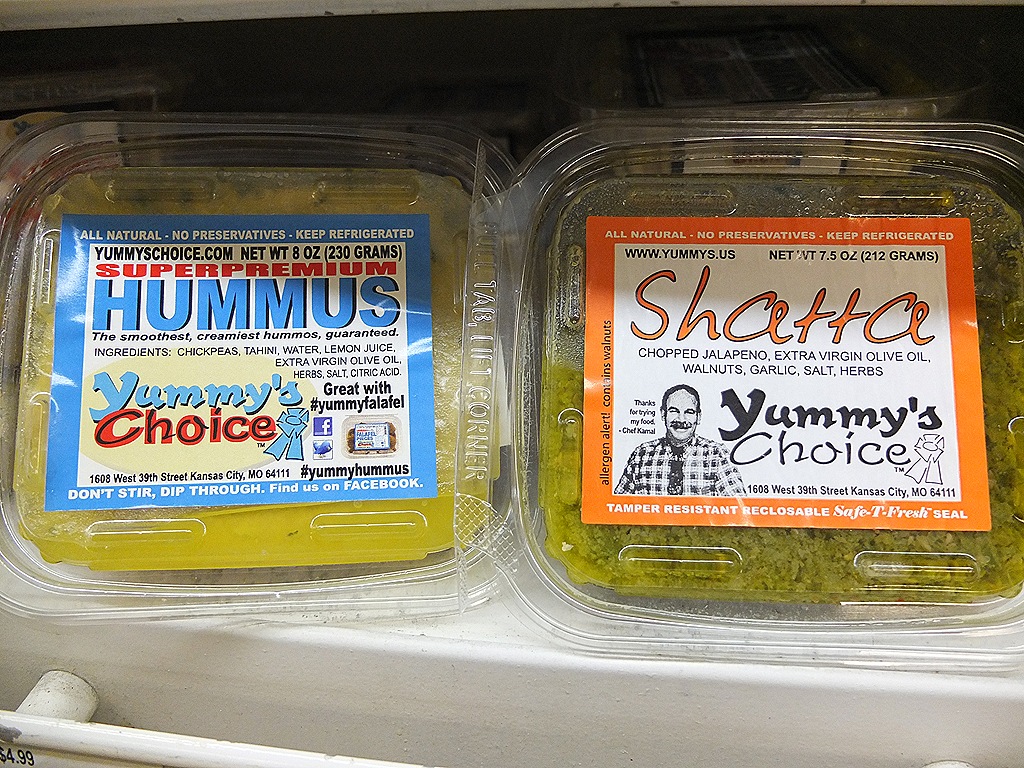 On the side, I sampled one of bbq jackfruit tamale, which were tasty: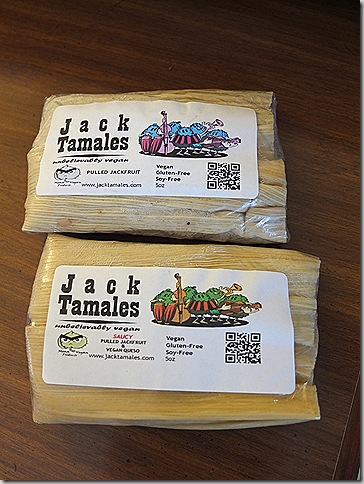 My last night in Kansas City, I also found some local gluten-free chocolate that was also vegan: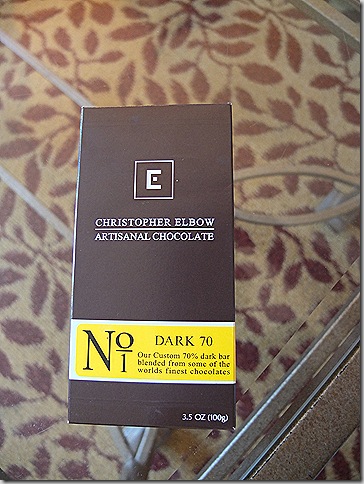 Christopher Elbow Artisanal Chocolate is some lovely chocolate, though be sure to get clarification on which items are gluten-free and vegan, as not all items are.
I spent a full week in Kansas City – see Part 1 and Part 2 recaps – my fourth and final recap of Kansas City will be about Port Fonda.
General Disclosures
&
Disclaimers