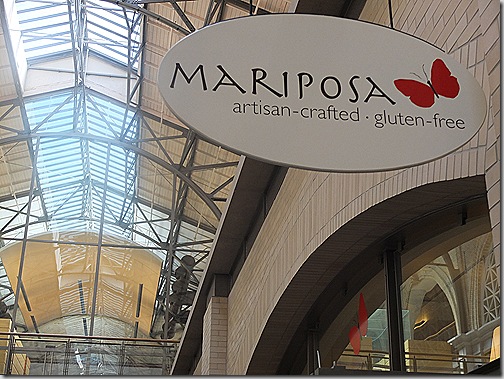 One of the fun things about planning a trip to San Francisco was checking out all of Sea's Northern California dining recommendations on her blog, Book of Yum. Book of Yum was one of the first gluten-free blogs I ever found. I love Sea's recipes, which I can of course make at home, but I was always curious about her dining recommendations. When I read about Mariposa Bakery on Sea's blog, I knew it was a must-visit.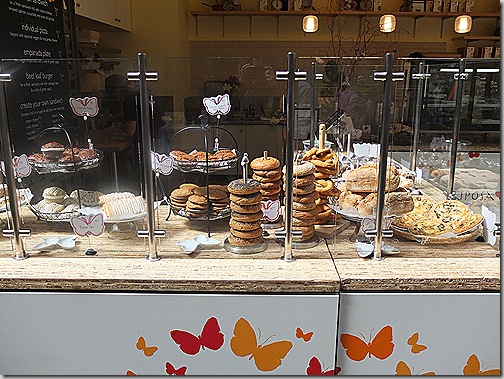 Since Sea's review, Mariposa has now consolidated its San Francisco locations at the Ferry Terminal, which was epically wonderful for me, since my husband and I stayed about two blocks away.  Mariposa's main location, including its gluten-free facility, is in Oakland, just over the San Francisco Bay Bridge. I only visited the San Francisco location (ahem, every day of my stay) and tried almost every gluten-free vegan item that they offer, but bear in mind the Oakland location may have different offerings.
The true novelty factor for me about Mariposa was the wide selection of bread, rolls, and other savory items.  I have only visited one dedicated gluten-free bakery before, Sweet Freedom in Philadelphia, where everything is gluten-free and vegan, which is doubly fantastic for me.  I have also been to Babycakes in New York which, while not wholly gluten-free, has a huge selection of gluten-free baked goods, all of which are also vegan.  Babycakes also carries spelt-based vegan baked goods, which I avoid because spelt is not gluten-free.  As much as I enjoyed Sweet Freedom and Babycakes, their offerings tended to the sweet, while Mariposa had several savory items.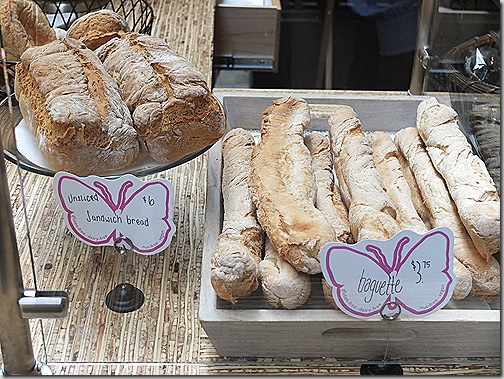 Mariposa however, does use eggs in the majority of its products. Fortunately, the two things I was most interested in trying at Mariposa (the soft pretzels and the plain breads) were vegan in addition to being gluten-free.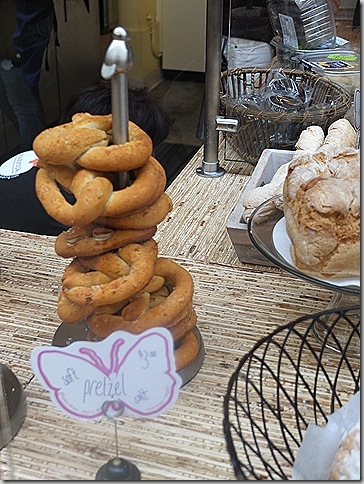 Of the sweet offerings, I enjoyed a couple of these handheld pies over the course of my stay, as the flavors rotated almost daily: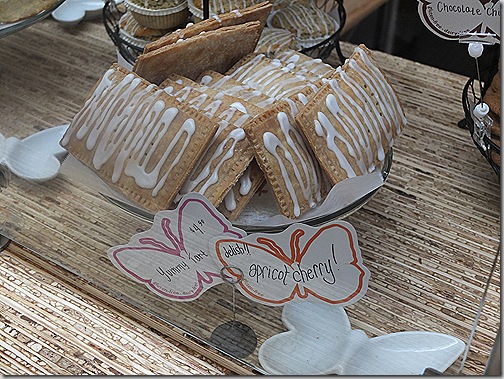 I actually skipped apricot cherry, but loved plum apricot, which was the following day's offering: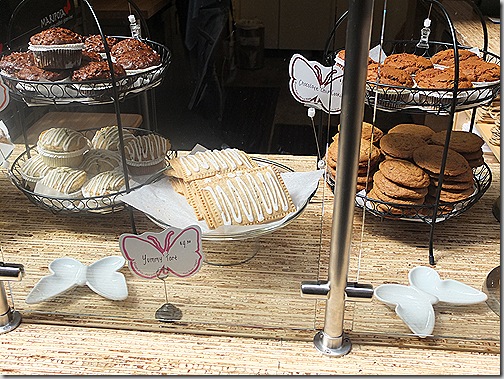 And while I did not buy this whole beautiful pie, I did get to sample it one of the days I stopped there: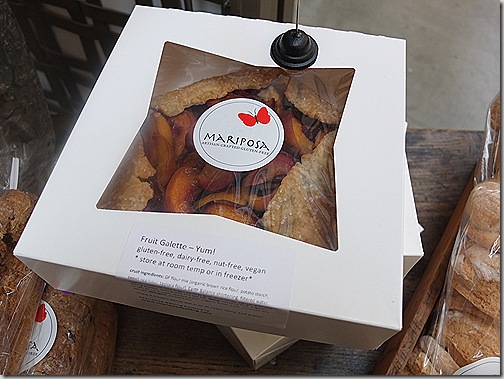 It seems that the majority of their gluten-free baked goods are dairy-free as well as gluten-free, though of course I focused on the gluten-free vegan items.  I tend to not eat a lot of gluten-free baked goods as they are heavy on the white starches (i.e. tapioca, potato) and are not always that good. My mindset is that if I am going to eat a fairly refined food as opposed to a whole food, it better be very very good.  The Mariposa baked goods, while relying on the white starches for at least some of the airiness, are absolutely worth the indulgence though, especially as they also contain ingredients such as brown rice flour and amaranth flour. I thoroughly enjoyed every single roll and soft pretzel I sampled.  In fact, I bought a roll for the plane ride home, to go with a side of Hodo Soy egg salad and a kale salad topped with hemp seeds.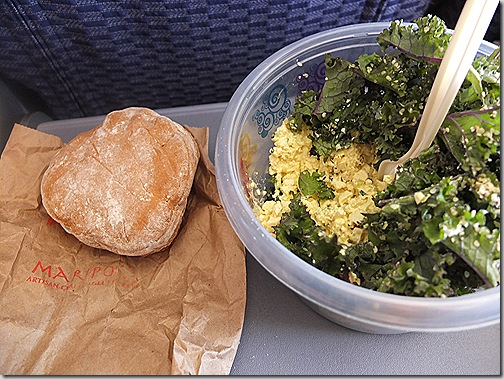 The thing I loved the most about the Mariposa roll is how it looked so much like a crackly artisan bread roll.  While the crust was not as crackly as I remember wheat rolls to be, this was a nice approximation.  The pretzels were also great, and I liked how they tasted much like a whole-grain pretzel.  Mariposa gives you the option of buying the pretzel warm, which I highly recommend.  
General Disclosures
&
Disclaimers