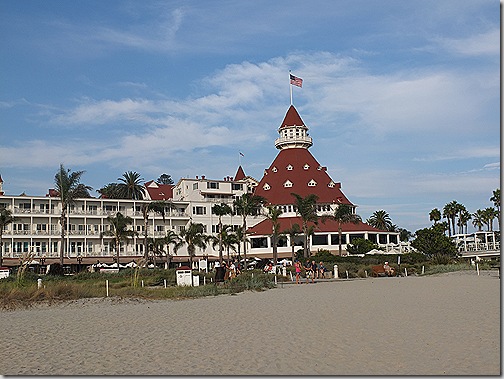 Just as I finished recapping my vacation to San Francisco, it occurred to me I should mention my trip, the following week, to San Diego (Coronado Island, to be precise) for a conference for my job. Yes, I had not been to California in six years, and I was there twice within three weeks.  I got back from San Francisco on a Monday, and the following Friday flew out to San Diego.  Unlike San Francisco, my second California trip was all work.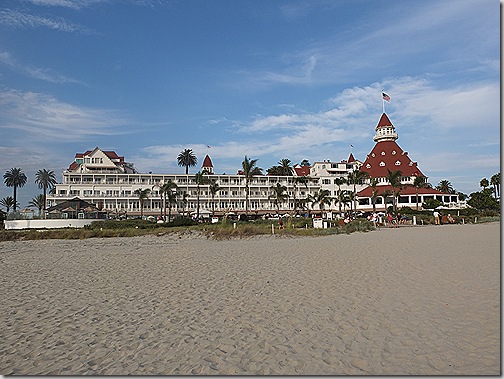 15 hours days are definitely improved when you are in this gorgeous setting of the Hotel Del. I had never been there, and I loved staying somewhere so historic.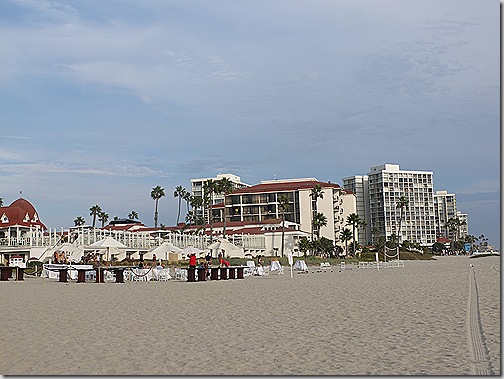 The Hotel Del is enormous. I knew that intellectually, but I was still taken aback by the reality of it. I wasn't given much time to explore, but I did have a couple of hours after arriving, so was very lucky that my friend Olivia had some free time to come visit (and bring me goodies from Whole Foods). We went for a long walk on Coronado, so I got to stretch my legs after the cross-country flight, and catch up with a friend and her husband.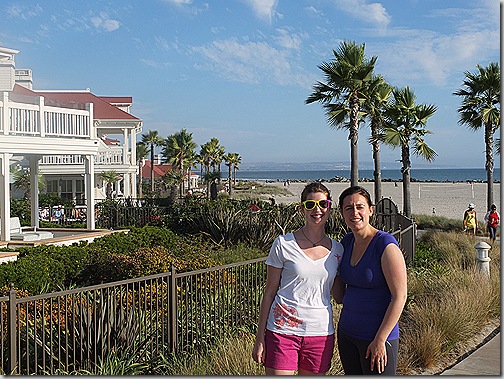 Speaking of goodies, as I travel more for my job, I am discovering different approaches to eating gluten-free and not getting sick.  As always, I requested a fridge for my hotel room to store greens, hummus, hemp seeds (which I brought) and some pressed juice.  Olivia was kind enough to bring me some BluePrint, baby spinach and homemade hummus (I know, I am so spoilt) to tide me over the first couple of days. I also discovered the local Starbucks carried Evolution Fresh and that the local grocery store had organic kale and hummus.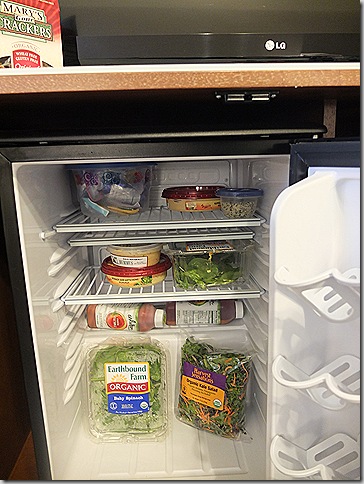 I know that is a really stocked fridge, but when I am working 15 hour days, I want to make sure I am getting enough food AND that I don't get sick.  The last thing I need is a gluten-ing that will make me sleepy and feel horrible when I am supposed to be working, or a reaction to dairy where I become wheezy and unable to speak clearly.  A lot of my meals were provided by the hotel as part of the conference – my experience is that really detailed instructions and sample meals (that are very simple and provided on a covered tray) can go a long way when dealing with catering stuff, but that is not necessarily fool-proof.  Fortunately, the hotel used a lot of quinoa and several of my meals were filling, but a couple of times, all I got was a very simple salad with very few toppings.  No joke, one of my meals was mixed greens, pear and walnut salad, hold the cheese (and there were about three walnuts), and a small amount of cucumbers – 200 calories tops, if that.  I was glad I had a few minute after that non-filling lunch to stop by my room, grab some hummus and crackers and an Evolution Fresh Essential Vegetable Juice, because I had a presentation that afternoon.  A couple of other times, the meal the hotel provided spooked me – one quinoa dish tasted like it had dairy, while another time the server was not confident the meal was gluten-free – both times I put my fork down, as I did not want to risk feeling sick.  And it was really good to have back-up food in my room.  I was also on my own for a couple of meals, and so for those took full advantage of having easy access to California avocados, and made salads with avocado and hummus.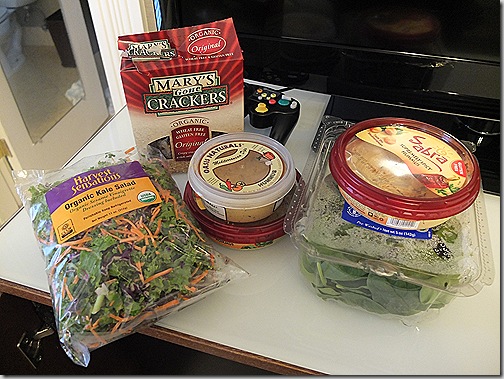 And finally, another reason for an impressive food stash is the food for the travel home. I knew I would be travelling at both lunch and dinner-time, and so packed two salads of kale massaged with hummus and mixed with spinach, using containers the spinach came in, and sprinkled with hemp seeds.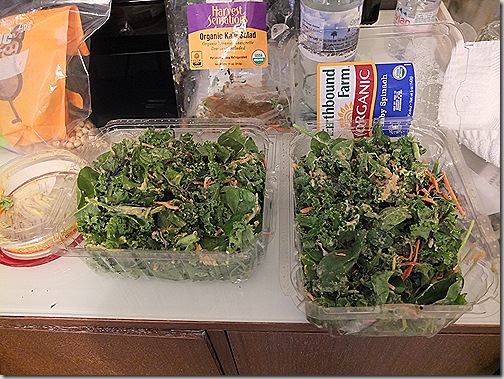 In addition to my hotel eats, I ate twice at Saiko – the first time with colleagues, and the second time on my own. The second time, I had just come out of a full-day meeting, and Saiko is a healthy walk (close to 2 miles) from the hotel, so it seemed like a win-win: I would get another long walk in on Coronado, and get food I knew would work for me, since I had eaten it the night before and felt fine.  Both times I ate at Saiko, I had a large house greens salad (with a dressing that they made specifically to be gluten-free) and the house green curry. Since Saiko does not offer brown rice, I skipped the sticky rice and ate the green curry like a soup, which proved perfect as the dish was warm and comforting, which was just what I needed.  I chased it with a new-to-me Evolution Fresh: Pineapple Coconut Water, which was wonderfully refreshing.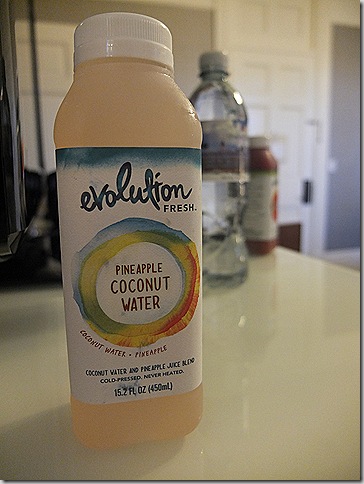 The biggest advantage to having lots of juice and salads (and enough calories by virtues of dense foods like hummus) is that I never got dehydrated or even that tired, despite a grueling schedule and pretty horrible sleep. I think making sure I had enough calories, lots of healthy food and minimizing probability of gluten exposure all helped me get home healthy.
General Disclosures
&
Disclaimers