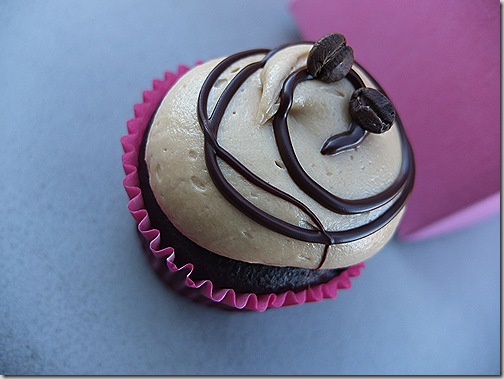 My husband and I have a few traditions at this point (when you have been married over six years, that happens) – one of them is that whenever we go to Target, we have to stop at Sticky Fingers Bakery, DC's most delicious vegan bakery. We don't go to Target often (maybe 3-4 times a year) but more often than not there is first a stop for vegan gluten-free pizza at Pete's Apizza, and then a treat or two from Sticky Fingers.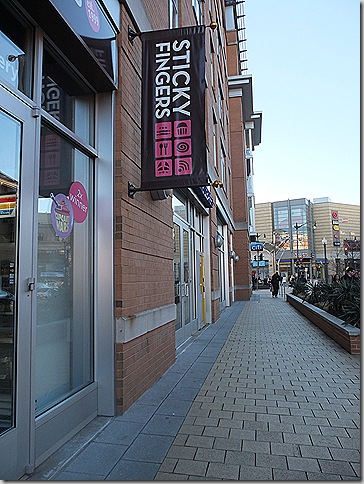 Sticky Fingers Bakery carries mainly gluten-full vegan baked goods, but over the years their gluten-free selection has remained solid and has varied a bit over time.  Their gluten-free standby is their vegan gluten-free chocolate cupcake, which has rotating frostings.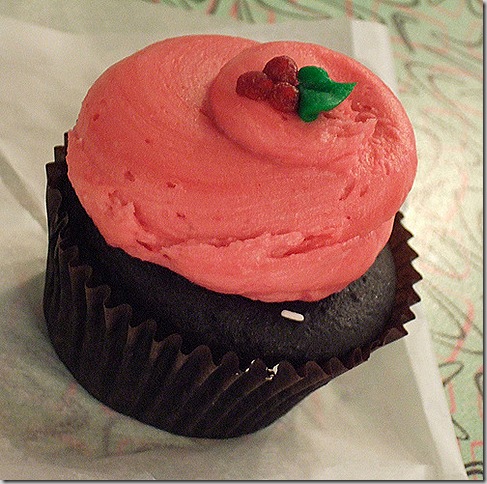 Over time I have had the chocolate cupcake with mocha frosting (amazing), raspberry frosting (also amazing – I swear there are pureed raspberries in that frosting), chocolate (a nice standby) and mint (only ok).   Their cupcakes are not toothachingly sweet, plus the gluten-free cake part has bean flours (I think fava and maybe a bit of chickpea flour) so the fiber and protein content balances out some of the sugar.  I have also asked several questions about cross-contamination, and it really seems like they know their stuff, but do bear in mind that ultimately, it is still a gluten-containing environment.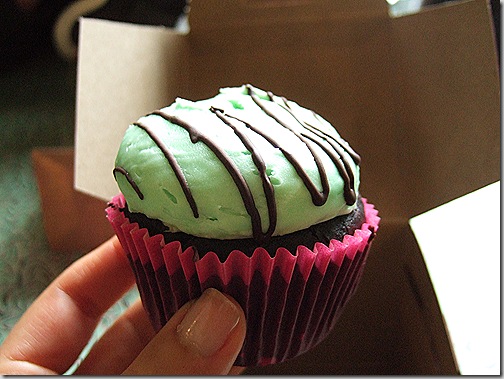 More recently, they have added a peanut butter chocolate mini-pie to their line-up of gluten-free sweets, and it is maybe even better than the cupcakes: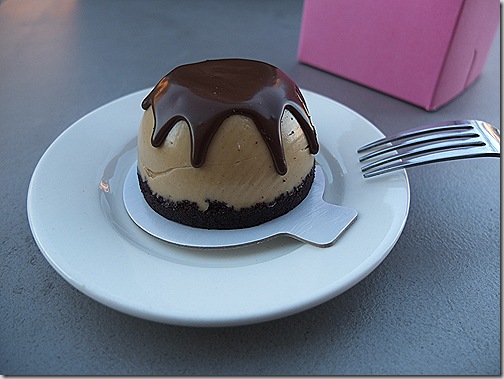 The peanut butter section is light and airy and peanut buttery and I think it has edged out the raspberry cupcakes as my favorite  Sticky Fingers treat (though the mocha cupcake make be the ultimate winner, but that might be because I had not had mocha cake in years when I had that cupcake flavor).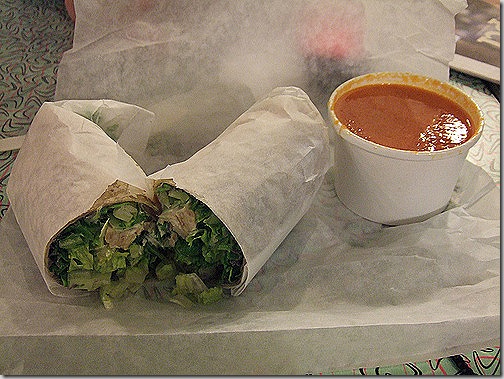 Sticky Fingers also offers savory food (mainly sandwiches and soups) and the staff is good about pointing out gluten-free options (everything is vegan, of course). I have had the tomato soup multiple times and it might be my favorite in DC.  I had that wrap, above, a couple of years ago, and it was tasty – I did notice that the menu has changed quite a bit since, but it is still vegan comfort food. I am fairly sure their gluten-free wrap option remains Food for Life (and I now react to these tortillas, though I did not two plus years ago) but I also noticed that wraps can be ordered as bowls, so the are lots of options for gluten-free diners.   There is also a vegan gluten-free chocolate cookie, which I used to not like (hence the lack of picture) – it used to just taste like tapioca starch to me, but this last visit I really enjoyed it, so either it is a slightly different recipe, or tapioca starch has grown on me.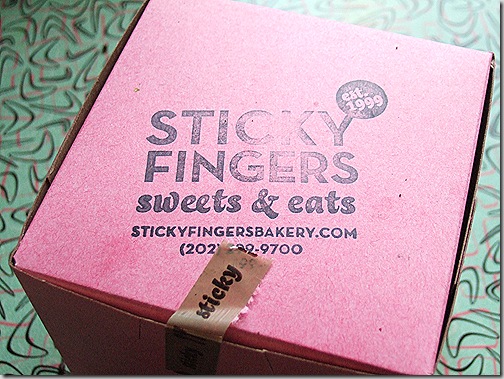 Bottom line, Sticky Fingers has great vegan comfort food with some solid gluten-free options.  It is a gem here in DC, and while I would love a gluten-free and vegan bakery like Philadelphia's Sweet Freedom to open in DC, I have a soft spot for Sticky Fingers and its treats.  The seating area is adorable and retro and a great place to enjoy the treats, though, of course, taking them home in an adorable pink box is a lovely option too.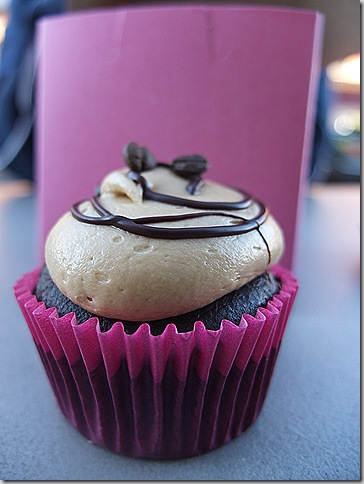 General Disclosures
&
Disclaimers