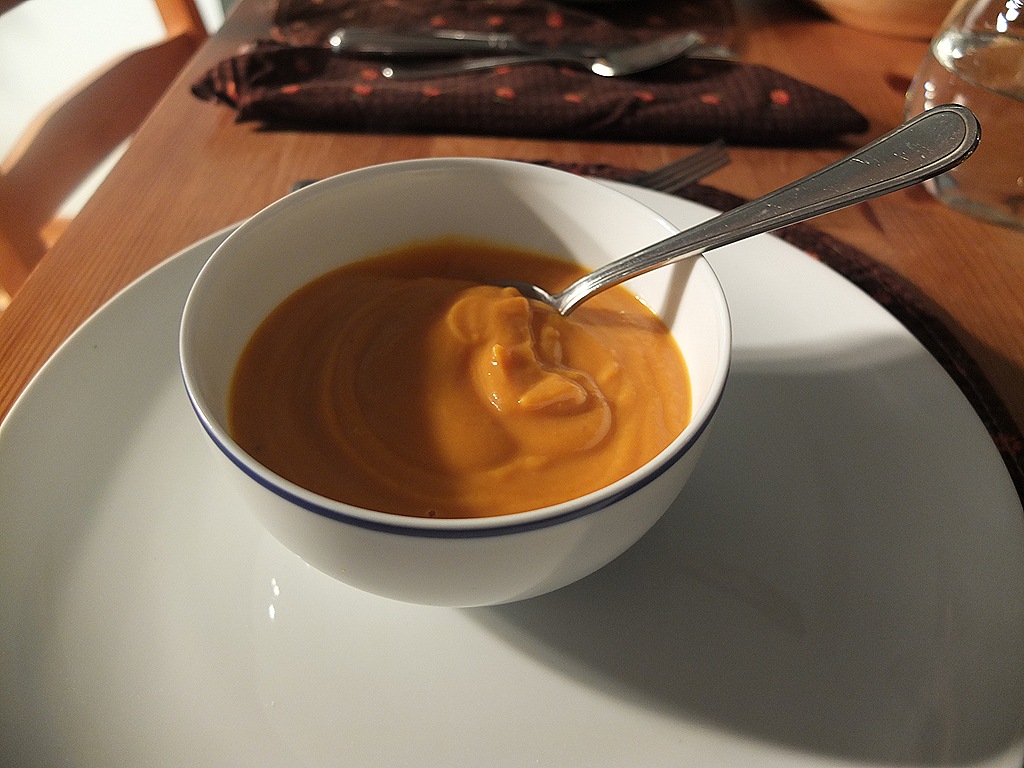 Thanks for all the love for my Cheezy Vegan Biscuits – I am on batch 3, and think I need to make another batch soon. They work great with soup, with chili, with hot tea and a bit of roasted tofu (like a mini biscuit sandwich) – basically, they a great add-on to some of my favorite soups.  Washington, like many parts of the country, has been ridiculously and unseasonably cold this week, so I have been relying on soup and other warming dishes.  I know the cold is supposed to let up in the next week, but here are some ideas if are looking for some hearty, warming dishes:
Savory Butternut Squash Soup with Thyme is my latest favorite squash soup.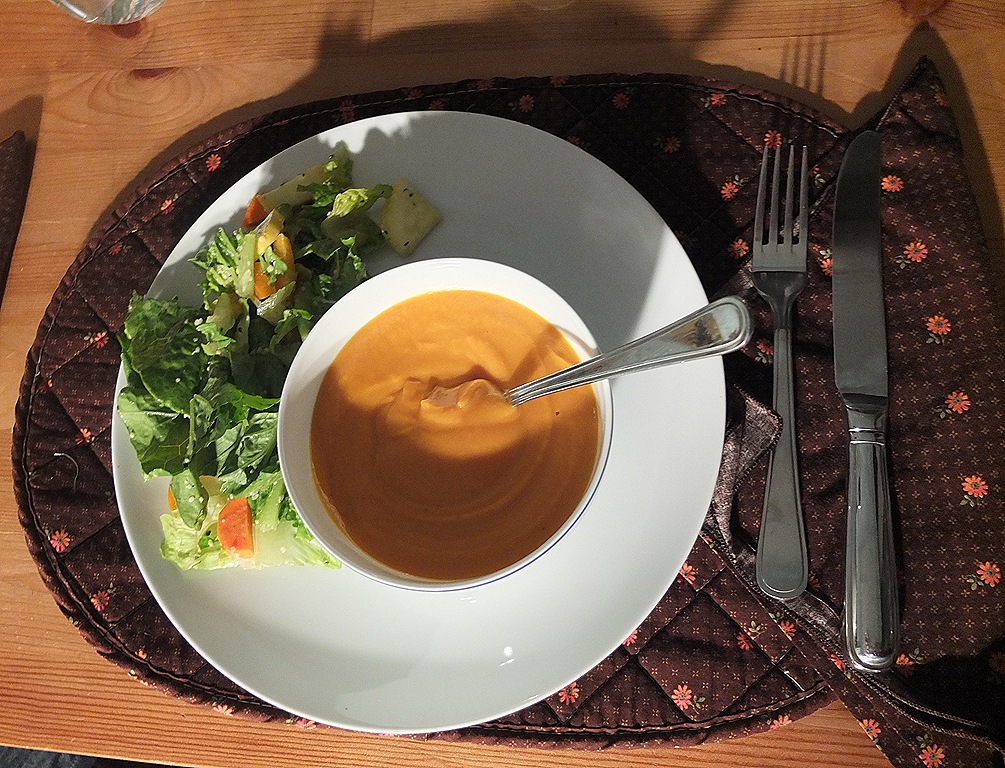 Collard Greens with Tahini is a great way to get lots of greens in. I still love salad and smoothies in cold weather, but many people don't, so this is a nice way to get your greens.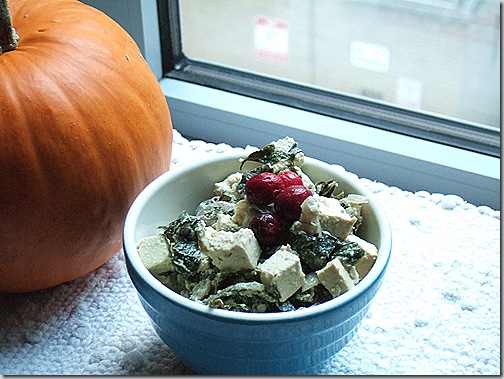 Apple Dal is sweet and savory: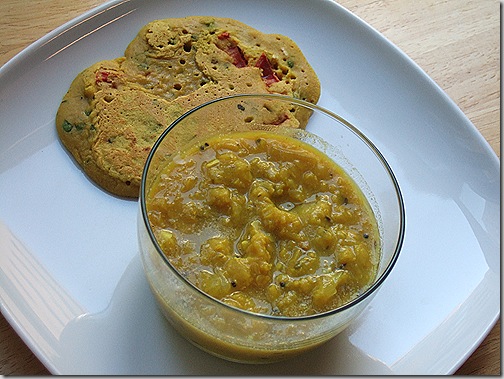 Tropical Black Bean Soup is lower in fat but still very satisfying – the tropical flavor comes from banana instead of coconut. It would work great with the Cheezy Vegan Biscuits instead of the almond flour vegetarian muffin which you see pictured (I made this soup during a time two years ago when I briefly ate eggs).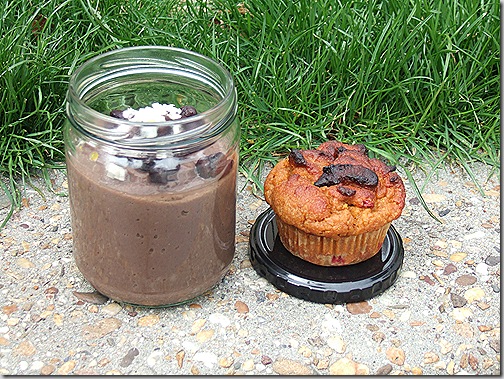 And, of course, you need hot chocolate for cold weather.  I have been favoring my Spicy Hot Chocolate lately: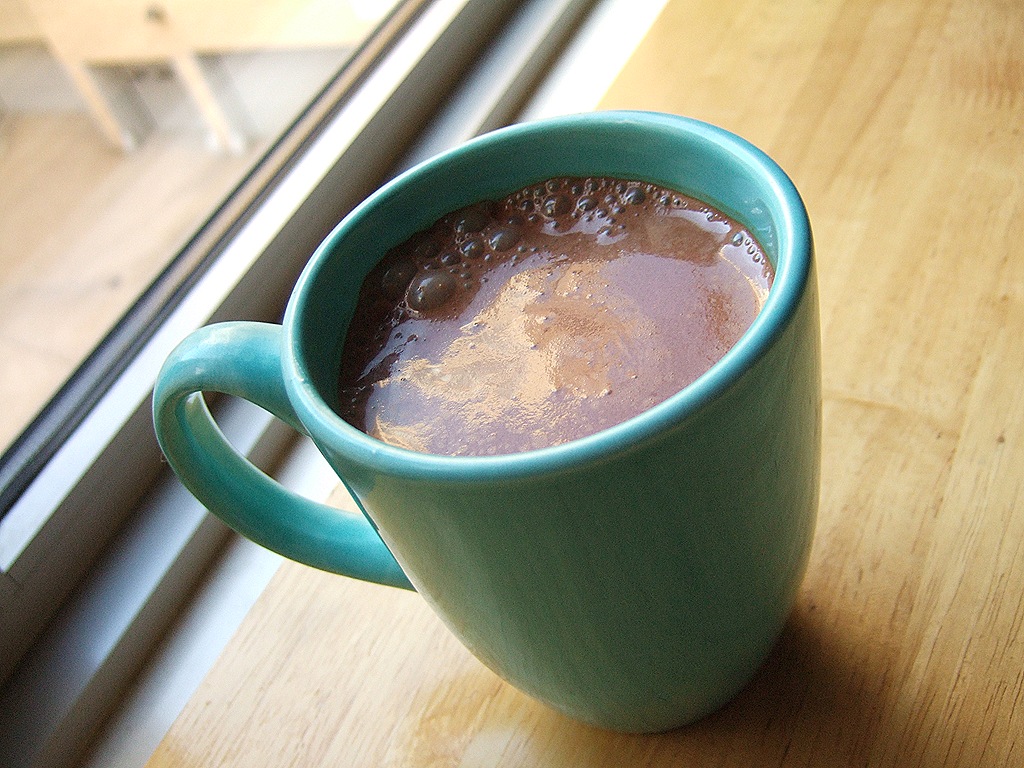 I have another cold-weather recipe coming up on the blog – a comforting butternut squash curry which I will post in the next few days. In the meantime, stay warm!
General Disclosures
&
Disclaimers