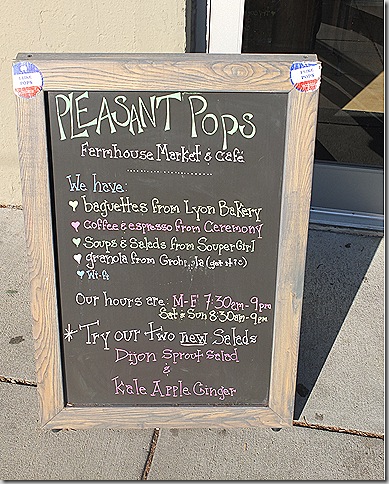 Tucked into the same block as the gym Mint, a couple of other stores, and Locolat, is my newest DC discovery: Pleasant Pops Farmhouse Market & Café.  Pleasant Pops started as a seller of just that – fruit pops.  In 2010, Roger and Brian, Pleasant Pops co-founders, combined the Mexican tradition of fresh fruit ice pops with local and sustainable agriculture from the greater D.C. area and began selling fruit pops at various DC markets.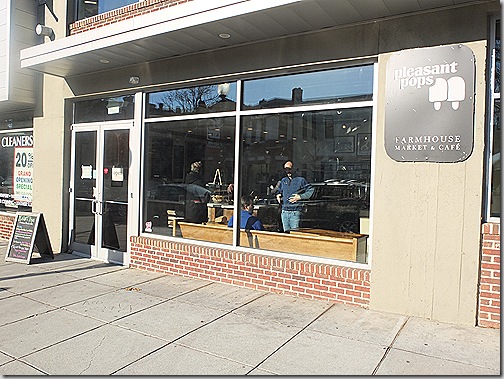 In September 2012, Pleasant Pops Farmhouse Market & Café opened and sells more than pops – way more in fact, and one of the things I love is that it sells many items from local DC market vendors and other local companies, such as SouperGirl, Capital Kombucha and Langdon Woods Maple Syrup.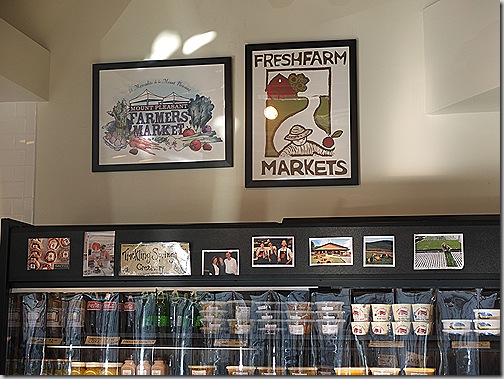 The cafe  menu is great in terms of vegan options (think Kale Apple salad or Dijon Sprout salad) though Pleasant Pops is very clear that these items are not gluten-free in that the kitchen does not have cross-contamination procedures and so forth. That said, there are always plenty of options from SouperGirl (a local vegan soup and salad place that has lots of gluten-free options and is mindful of cross-contamination) in the refrigerated case, so it is easy enough to grab one of those salads.  If things are not too busy at Pleasant Pops, you can even ask to have one of the Soupergirl soups reheated.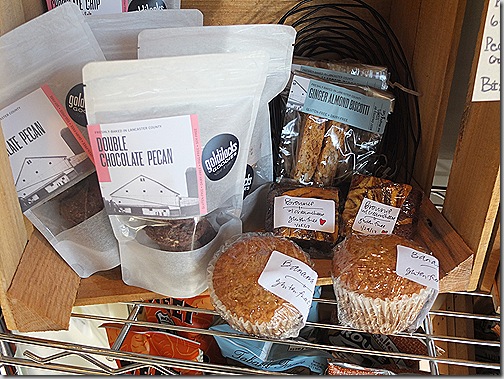 Other vegan gluten-free options available at Pleasant Pops are Goldilock Goodies baked goods – based in Lancaster County, PA, Emily bakes up some fantastic little gluten-free treats, most of which are vegan, and all of which use locally-sourced ingredients.  While Goldilock Goodies does not operate out of a dedicated gluten-free kitchen, the FAQs give a lot of information on ingredients and how cross-contamination is prevented. . which baked goods from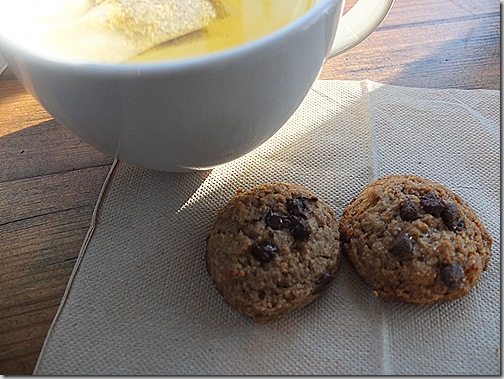 As someone who has long the ritual of a hot tea (or, in longer-ago days, coffee) and some small cookies, Pleasant Pops has been a nice way to revive that in my life, gluten-free vegan style.  In addition to the larger packages of Goldilock Goodies items, there are little two-packs of the cookies available: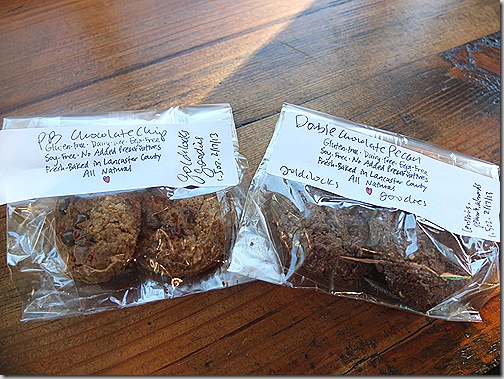 I like the Double Chocolate Pecan best, but the Peanut Butter Chocolate Chip are a nice runner-up, as are the Ginger Biscotti.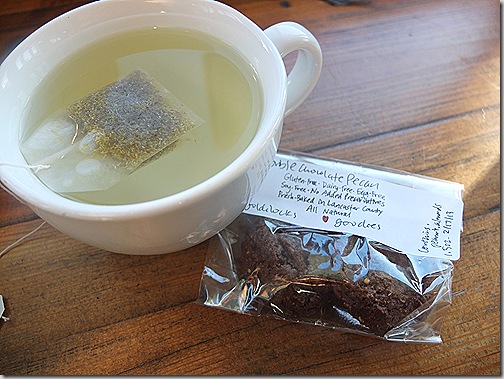 It is a pleasure to enjoy some tea and gluten-free vegan cookies in the beautiful space of Pleasant Pops, especially on a sunshine-filled day: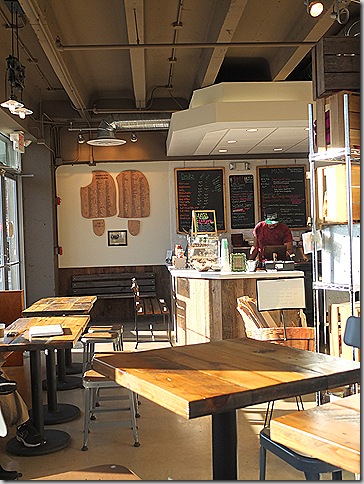 Finally, if you do eat gluten, there are myriad more vegan options at Pleasant Pops.  Either way, it is absolutely worth checking out if you are in the Adams Morgan area.
General Disclosures
&
Disclaimers