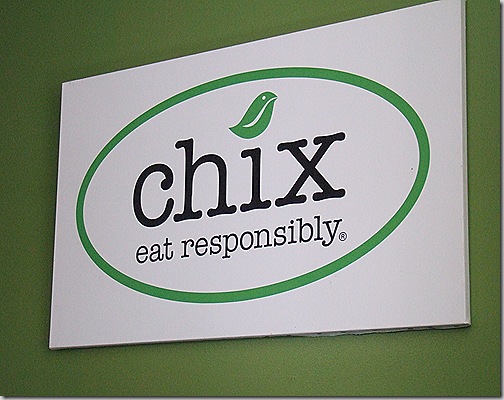 Every time I go to DTDC (DanceTrance DC) at Balance Gym, near Thomas Circle, I walk by the recently opened second location of Chix DC, a local responsible eatery with a commitment to organic ingredients, and keep meaning to check it out.  In addition to the second location being terrible convenient, Chix also happens to be a great place for my husband and I to visit, as they have several vegan options (many of which are gluten-free) but also have rotisserie chicken, which makes my husband happy.  As much as I love eating at all-vegan restaurants, I also appreciate places that can cater to my diet as well as my husband's preferences.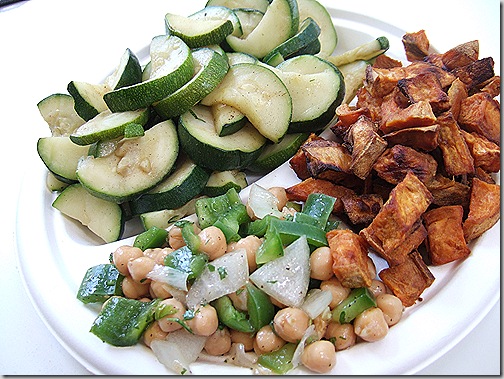 I have not yet made it to the 14th street location, but have been to the 11th street location several times, and have found the owners' and staff's knowledge level on gluten-free vegan options very good.  I can speak to the 11 street location only, but I am confident in it enough to hope that the 14th street location is just as on top of all things gluten-free and vegan.  The menu is the same at both location. Generally, all the sides marked vegetarian are gluten-free and vegan, with the exception of things like noodles and cheese. Chix does offer brown rice and a gluten-free tortillas option, but I tend to find so many other options on the menu, I have not yet tried those (nor do I know for  fact that the gluten-free tortillas are vegan). Instead I tend to almost always order a combination similar to the one above, which is a 3 side combo, where I add a side of black beans (which are not part of the combo).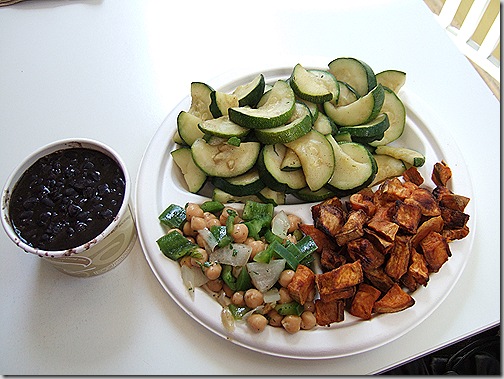 Above you can see a 3 side combo with organic chix chick(pea) salad, roasted sweet potatoes and the green vegetable of the day (it was zucchini the day I took the picture). I love the black beans, which are simmered with cumin and a bit of orange and rival the chix chick(pea) salad as my favorite bean dish there. The chix chickpea salad contains green peppers, onions, parsley, olive oil  and vinegar but tastes far more complex than the simplicity of its ingredients. I also really love the black bean hummus as an alternative to either the black beans or the chickpea salad.  I have found the green veggie of the day to always be cooked perfectly, and the roasted sweet potatoes benefit from a very hot oven and have a great texture.  Another way to enjoy the black bean hummus and the chickpea salad is the veggie trio salad, which includes those two options as well as a green salad, but be sure to ask which dressings are vegan.
I always find the food at Chix to be flavorful and satisfying, and they always seem to feed me safely and avoid cross contamination issues, despite the fact that their kitchens are fairly cramped. The staff is knowledgeable about gluten-free and vegan diets, and always happy to provide information on the items. I also love how environmentally conscious Chix is, including using wind power and limiting packaging. Chix is definitely worth checking out.
General Disclosures
&
Disclaimers