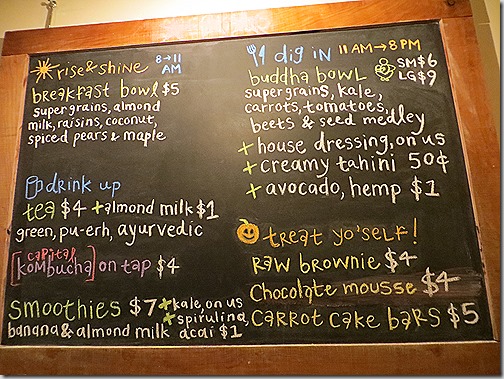 It's been a while everyone – since we last spoke, I have done … a lot, maybe too much, seeing as there's been no pause button. And I have lots of tell you about  – I made it to  Crafty Bastards, GreenFest, and DC VegFest, but also took a jaunt to Taste of DC.  I also have new thoughts on travelling while eating a gluten-free vegan diet, and on Lebanese Taverna's new menu (smaller, yet still delicious) and trying out Seasons 52.  And I travelled twice.  I miss you all though, and before we catch up on everything, tonight, though, we need to talk about District Tea Lodge and its lovely Budha Bowl and all vegan all gluten-free menu.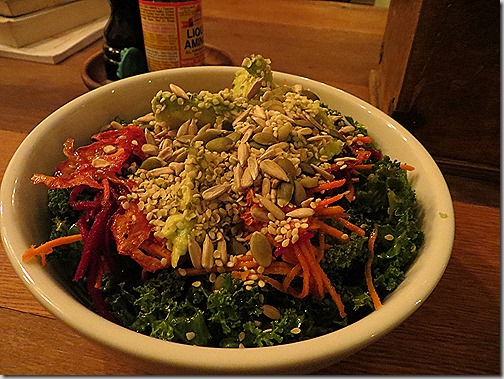 District Tea Lodge has down-to-earth, scrumptious vegan food, with lots of gluten-free and raw options and a relaxed vibe. DC needs more places like this.  The food is organic, seasonal and satisfying, and everything is gluten-free.  It is a small menu, but it happens to have my essentials – smoothies, quinoa/kale/veggie bowls (the supergrains noted on the above menu are combination of white and red quinoa), smoothies and raw desserts.  Nothing complicated, just good nourishing food.  And every day there are new things not the menu.  Like this gingery, masala-infused lentil stew: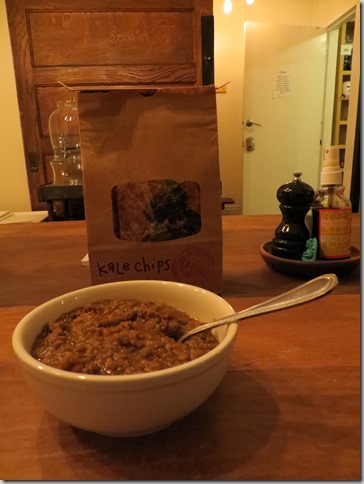 There are kale chips too: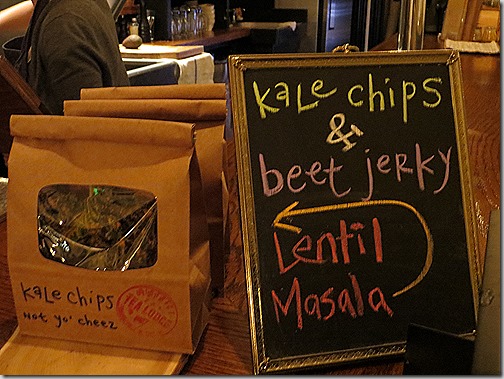 Sadly, they were out of beet jerky, but I plan to go back. It is just so warm and cozy there: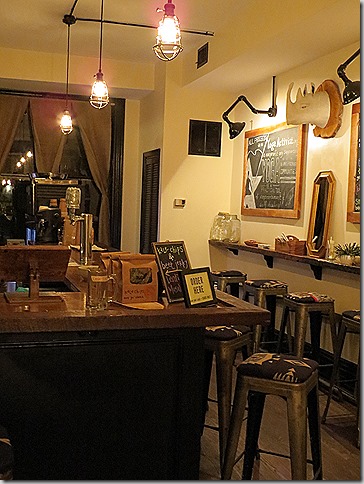 My husband and I split an order of the fragrant lentil stew and a large Budha Bowl, which contained red and white quinoa, massaged kale, lots of veggies, a great tangy dressing, and some hemp seeds and avocado. We munched through some kale chips and brought the rest of the bag home.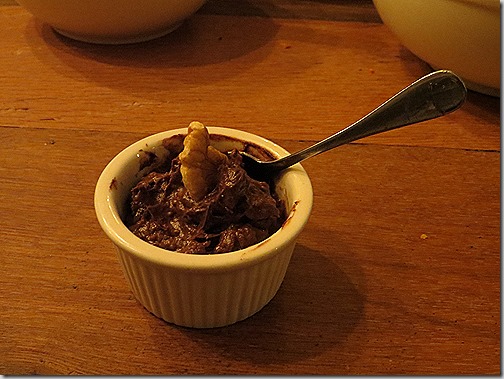 Dessert was a lovely walnut-chocomole-type chocolate mousse.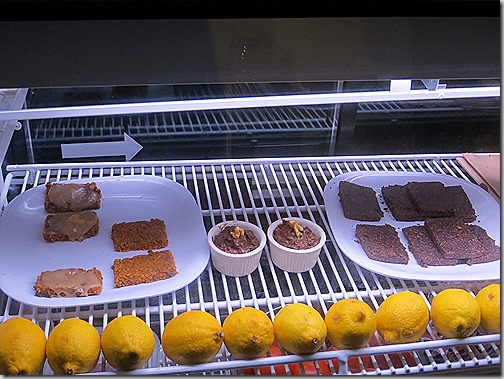 I also brought home a carrot cake raw bar (with a cashew maple glaze) and a raw brownie – I had tastes of both, and both are amazing. I cannot wait for tomorrow to polish those off.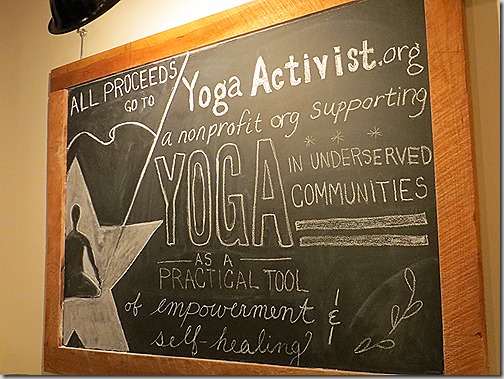 The best part – not only is District Tea Lodge all vegan and all gluten-free – its proceeds benefit a nutrition education workshop program and Yoga Activist, a nonprofit dedicated to providing free and accessible meditation and yoga education to under-served communities.  How cool is that. 
A few last notes – currently, District Tea Lodge's hours are 8 am to 8.30pm during the week, closed all day Saturday and open for brunch (ie 10.30am to 1 or 2) on Sunday.  Be sure to check out their twitter feed and instagram feed as those are the most up to date.  It looks like the menu options are posted on instagram – and there is chia pudding involved, and a quinoa porridge. 
General Disclosures
&
Disclaimers