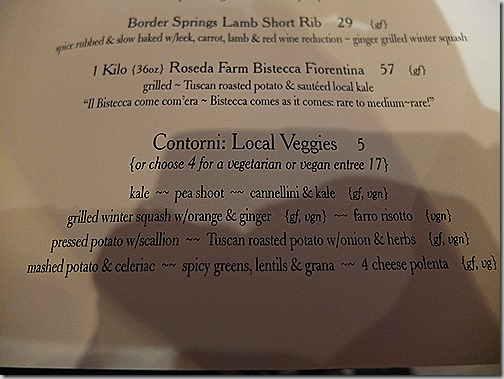 I found out earlier this week that, Dino's, one of my favorite restaurants in DC will be closing – and then realized I had never blogged about it.- so no time like the present, right?  Especially since it sounds like Dino's will come back in a slightly different form in a different neighborhood.  I am hoping that one of the things Dino's will keep at its new location is its ability to provide safe gluten-free meals – in my three visits there, I found the staff remarkably knowledgeable about cross-contamination and gluten-free ingredients.  And Dino's has several vegan options, or vegetarian options that are easily made vegan.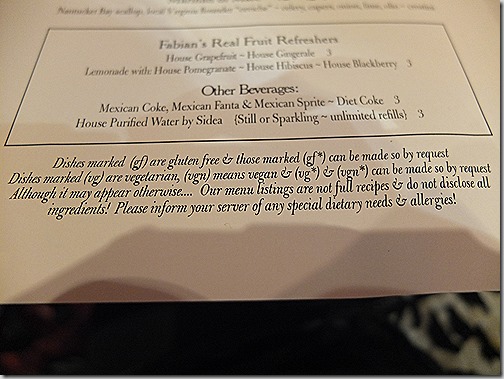 My favorite dish at Dino's is the cannellini beans and kale.  It is rich and savory.  You can order it as a side: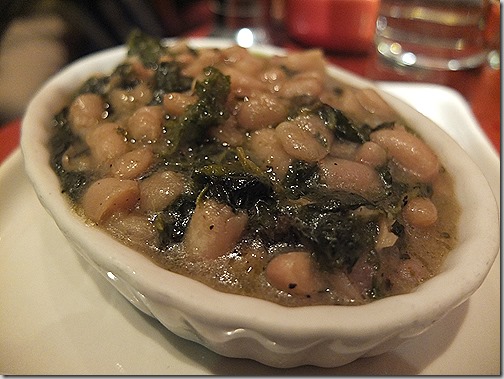 Or as part of the vegan entrée, here with pea shoots and more kale: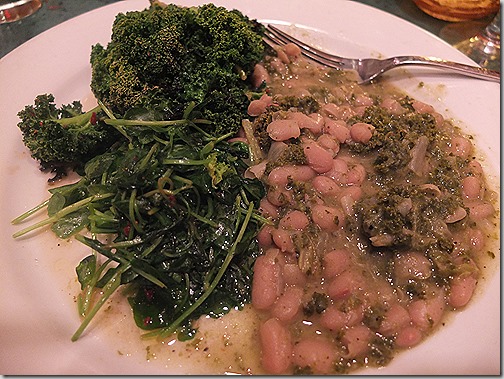 The menu at Dino's tends to rotate with the seasons, but one mainstay is the insalata forte, which has a garlicky dressing (hold the cheese to make vegan).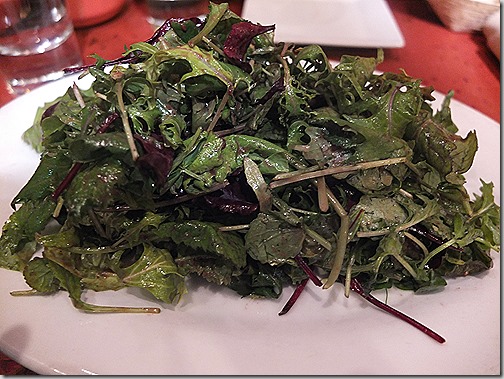 There is also generally a local veggie platter on the menu: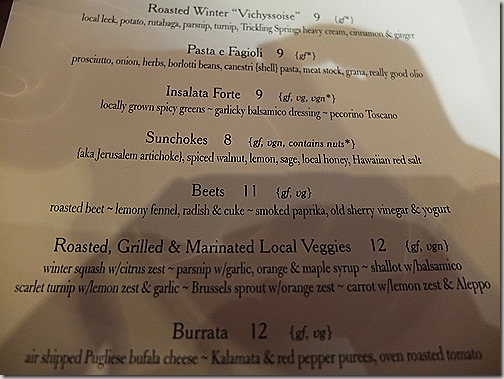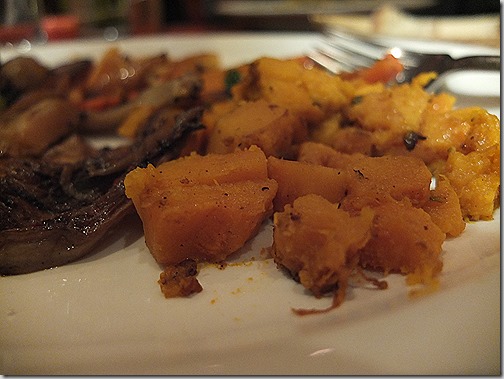 I am keeping my fingers crossed the new Dino's concept retains its approach to gluten-free vegan eating. 
General Disclosures
&
Disclaimers