Today I am guest blogging at the Balanced Platter about one of my favorite foods: hummus and beans dips.  Removing gluten, dairy and eggs from my diet required me to replace many of my go-to healthy snacks, but fortunately I got to keep this favorite, and have several tips and a recipe for Lemony  Black-Eyed Pea Hummus here (see, also, recipe below).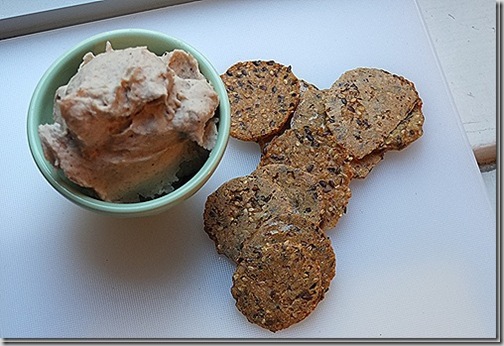 Lemony Black-Eyed Pea Hummus


This recipe for Lemony Black-Eyed Pea Hummus is tart and creamy without the scallions, but they add an element of freshness and bite to the dip that is very spring-like. Do not be deterred by the half cup of lemon juice, but feel free to start with a quarter cup and add lemon juice to taste. Also, feel free to experiment with additional add-ins, such as sundried tomatoes, olives, or herbs such as parsley or basil.

2 cups cooked black-eyed peas (equivalent to 1 15oz can drained. Eden Foods is a good brand with transparent standards for managing allergens, including gluten)
3 tablespoons tahini (raw or roasted)
½ cup freshly squeezed lemon juice
1 small clove garlic, minced
½ to 1 teaspoon sea salt
Optional: ¼ cup chopped scallions

Warm black-eyed peas by steaming or simmering for three minutes. Place in bowl of food processor. Add remaining ingredients except for scallions and process until smooth, occasionally stopping the food processor to scrape down the sides. If you find that the hummus is very thick, feel free to add a tablespoon of water to make the processing easier. Add optional scallions and pulse briefly until incorporated. Enjoy with carrot sticks, cucumber or bell pepper slices, or your favorite gluten-free crackers.
General Disclosures
&
Disclaimers