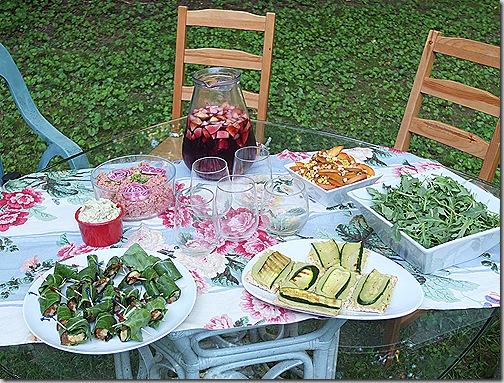 On Sunday night I attended one of the loveliest dinner parties I had been to in a long time, hosted by Gena.  To celebrate Anne's return to the Washington area, Gena hosted a few DC healthy foodies – Victoria, Andrea,  Anne, Dasha and I – for a potluck.  As you can tell from the pictures, the food was phenomenal, but we were also very lucky to benefit from wonderfully unseasonal weather – meaning it was warm and pleasant without being muggy-  and, of course, each other's company.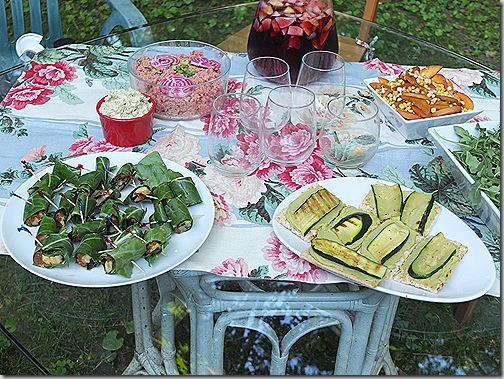 The food and the setting kind of made me feel like I was at a photo shoot, in the best possible way. Gena's garden is lovely, and the food everyone made was spectacular, starting with Gena's sweet pea hummus tartines on gluten-free crispbread, topped with grilled zucchini: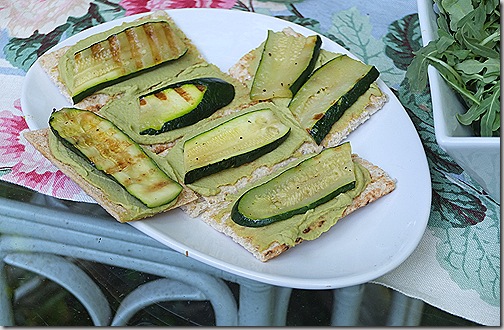 Gena was super sweet about using gluten-free crispbread. The second appetizer: raw collard "sushi" with pumpkinseed, sundried tomato, and olive tapenade and roasted eggplant, which were addictive.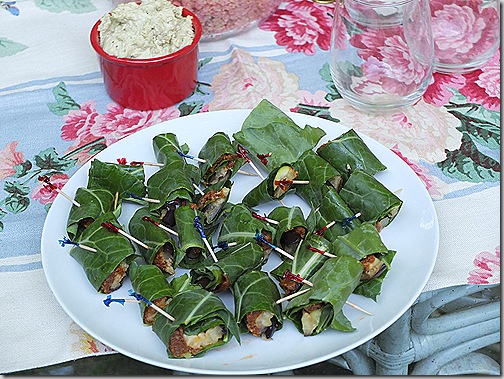 Dasha brought a swoon-worthy salad of roasted nectarines with balsamic vinegar and basil – I am kicking myself for not getting a good picure of it, because it was amazing. You can see it in the background here: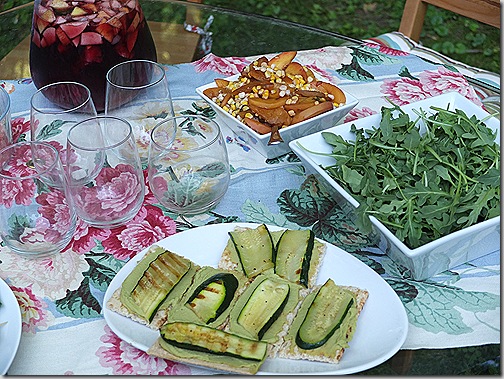 The above two appetizers and Dasha's salad are all available in Gena's recap of the evening (and the recipe for the sangria will be up later this week on Gena's blog as well –  I had some pretty tasty coconut water myself).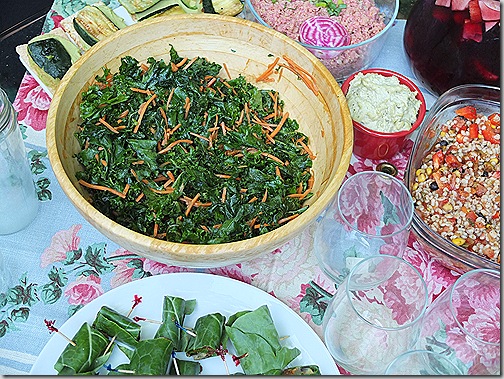 Gena also made a kale salad with avocado and Anne brought a barley salad (which you can see to the right) – I bet you could make this gluten-free by using her recipe and substituting brown rice.  I brought Candy Striped Beet Quinoa Salad with Scallion Cashew Cheese: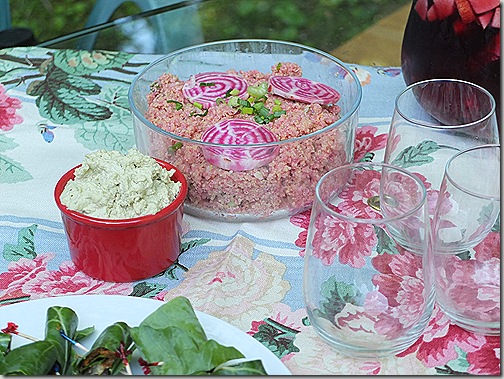 I had a little bit of everything (except for the barley, though I plan to make Anne's recipe with brown rice soon!). Behold the deliciousness of my plate: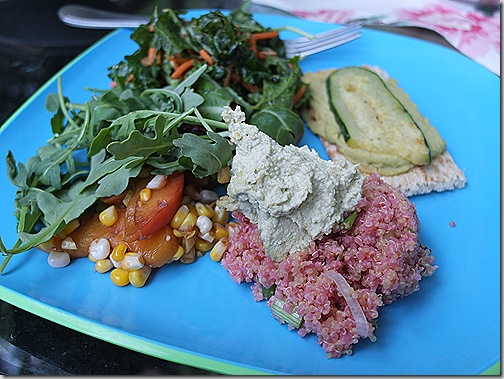 Dessert was more deliciousness.  Andrea brought Roasted Strawberry Coconut Milk Ice Cream, which was truly the best strawberry ice cream I had ever had.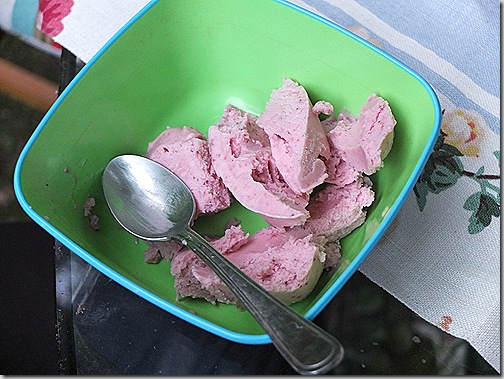 And Victoria brought a high-raw peanut butter chocolate pie. Need I say more?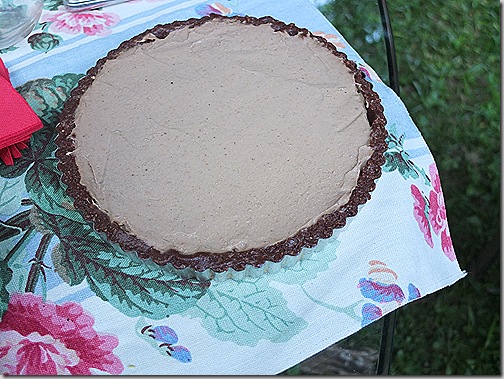 Behold the wonderful date-cacao crust and the peanut-flour-banana-soft-serve filling.  It tasted like pillowy peanut butter custard.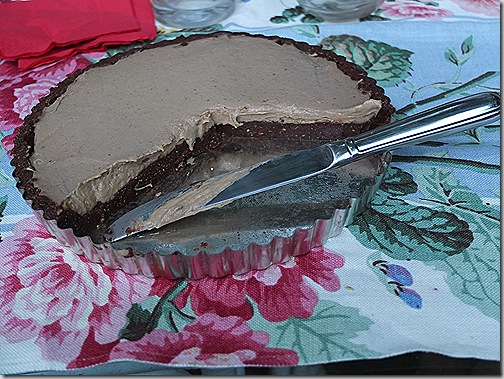 An outstanding evening on all levels – food, setting, company.  It was such a delight to be at a dinner part where the flavors and colors of the food were so nourishing and, I should add, where I could eat the majority of the food.
General Disclosures
&
Disclaimers