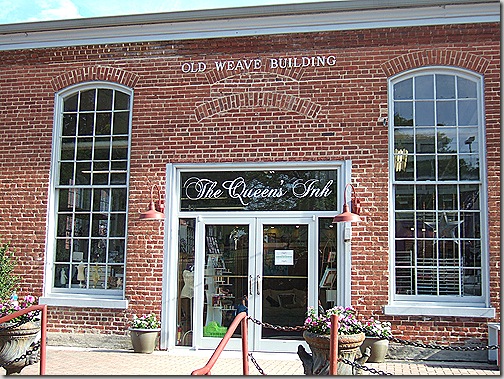 Back in June, I went to an art journaling workshop led by Karen Bearse at Queen's Ink, which is a store in Maryland I discovered through a friend in my art journaling group.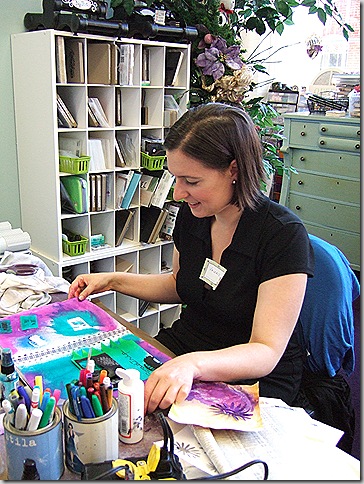 The workshop focused on the use of Ranger Dylusions Ink Sprays which were very fun to play with.  Here is Karen demonstrating: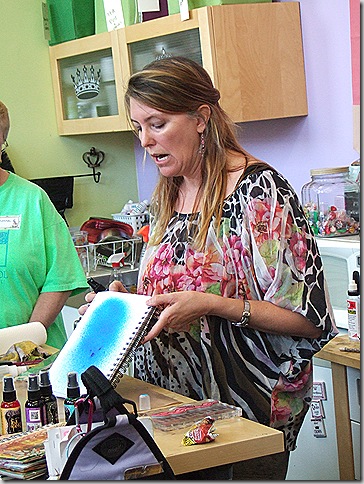 And here is my workspace – a glorious mess: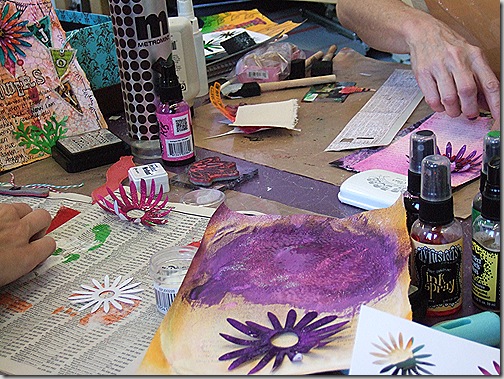 I really loved the workshop, but I have to admit that one thing that enticed me, in addition to the company of my friends who invited me to the workshop and the prospect of said workshop, is that Queen's Ink is not far from one of my favorite DC area restaurant, Great Sage. Ever since my first visit there last year, I keep wanting to go back.  While 25 miles is not far, it is also not exactly close, so I was doubly thrilled that a field trip to Maryland to go to Queen's Ink would also involve a stop at Great Sage, which is all-vegan and very gluten-free friendly.  Like last time, I started with the Super Green Live Juice: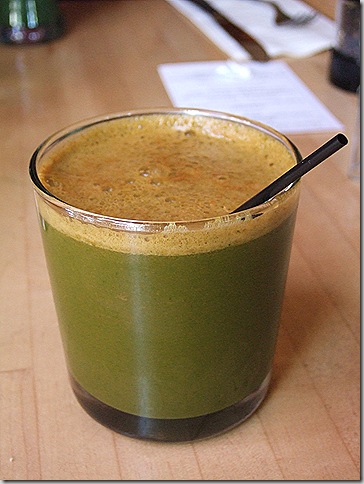 Great Sage turns over its menu seasonally, so there were no raw sushi rolls this time around, but there were these beautiful raw beet ravioli, with herby sunflower seed cheese, which I found quite an improvement from the cashew cheese on my previous visit (which was fine, but a bit grainy).  This sunflower seed cheese, in contrast, was dry, not grainy, and had amazing umami. I wonder if it had some mushrooms in it too: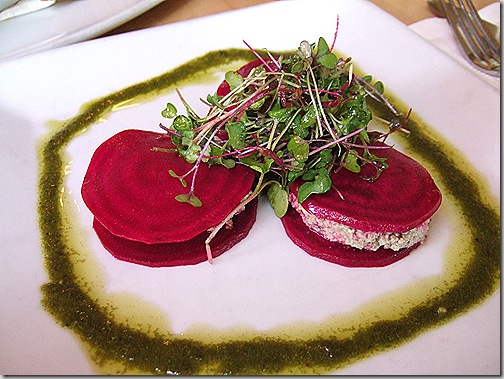 I fought my urge to get the California Salad again, deciding instead to get two half salads to maximize my samplings.  The two half salads together were bigger than getting one salad,so it was a great plan. I got the  Santa Fe salad with black beans, guacamole and Mexican roasted tofu: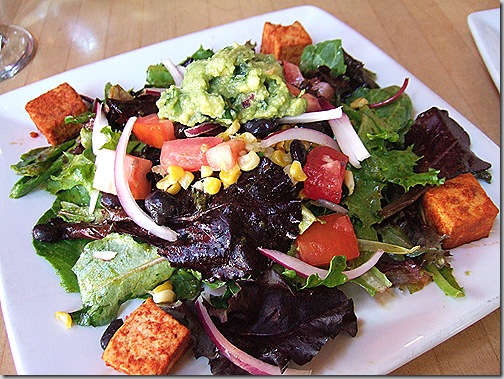 And the seaweed salad, which also includes kelp noodles and raw spiralized beets: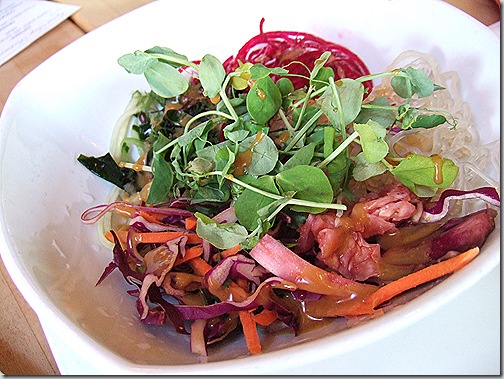 And finally, I had a glorious, gluten-free and vegan carrot cake slice for dessert: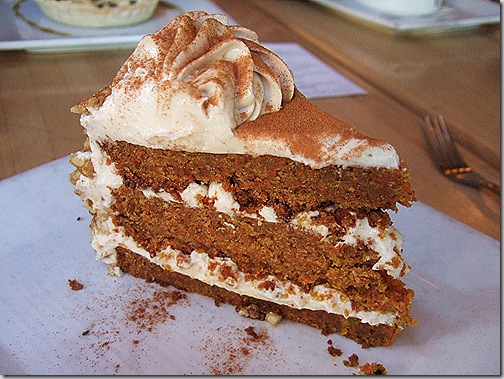 It had been years since I had carrot cake, and it was amazing: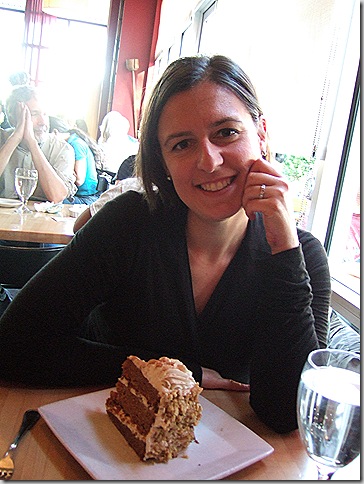 It was such a nice day – almost like a mini-retreat. My only (slight) regret is that Roots Market (next door to Great Sage) was closed by the time we left the restaurant, but there is always next time.
General Disclosures
&
Disclaimers