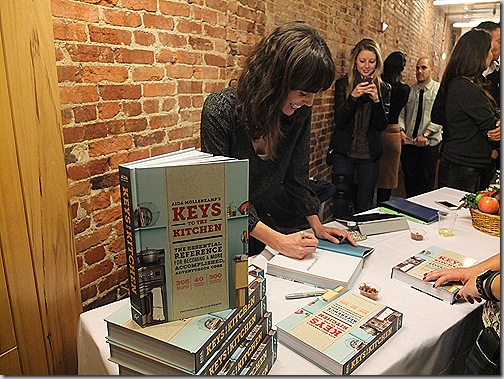 Last Wednesday, I attended a really fun event at sweetgreen capitol hill – Aida Mollenkamp gave a cooking demo and talked about her new cookbook Keys to the Kitchen.  I remember watching Aida's first show – Ask Aida – when  it started airing in 2008, so it was really cool to meet her and hear more about her point of view on food and food writing.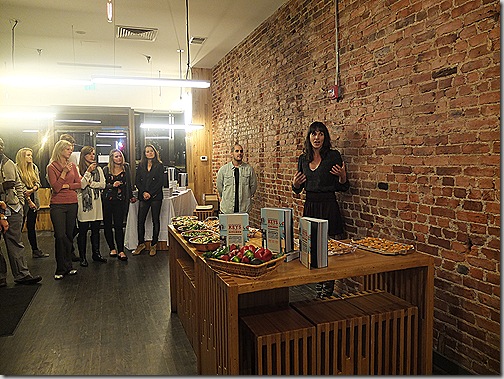 Aida is all about cooking with whole foods  – she writes in her cookbook: "When it comes to food, I've learned it tastes better when it's prepared by hand and made with whole ingredients."  She spoke about that at great length, but I especially loved hearing how Aida used the flavor profiles of several sweetgreen salads to create unique appetizers for the event.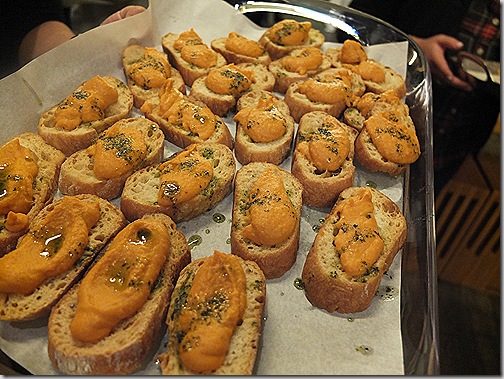 Above is one example – carrot harissa spread, using the wonderful sweetgreen sabzi salad as inspiration – the sabzi is sweet and savory, as is this carrot harissa spread.  I did not actually have it, as it was on regular bread, but I found the whole concept of rethinking flavor profiles fascinating.  It was a great event. I hope sweetgreen does more of those events in the future.  Check out sweetgreen's recap on the sweetgreen blog.
General Disclosures
&
Disclaimers