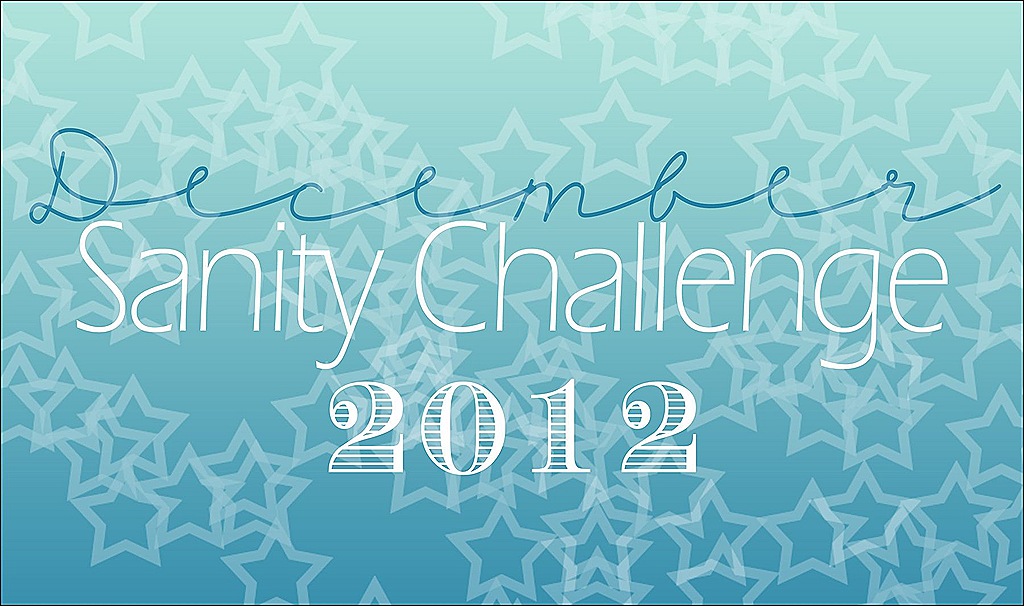 And just like that, it is 2013. Happy New Year! I have a couple of 2012 recap posts coming up in the next few days (long-time readers know I ease into the New Year) as well as some resolutions.  I did want to stop by and check in regarding my goals for the December Sanity Challenge, which could be best summarized as Sleep, Move, Dance, Stretch.
Overall, I was pleased with the outcome. Some highlights:
1. Sleep – I got at least 7 hours of sleep about 2/3 of this month, probably a bit more. I do feel better rested than I did going into December, which I am taking as a good sign.  I think this is one thing where being a bit competitive with making sure one gets sleep can pay off. 
2. Movement – I did some amount of movement 6 times a week every week in December, except one week mid-month where I think it was only 5 times.  Overall, though, I am still really pleased.  I also made it to DanceTrance 8 times this month, and to 11 vinyasa flow classes, with the balance of the workouts being gym workouts.  Considering that this was on a month where I travelled for work, had family visiting, and included holidays, I would call that a win. I have come a long way since my Tuesday night promise and improving my movement routine generally.
3. Yoga – My December goal was a total of 12 yoga classes, including flow classes, restorative and yin.  I made it to 11 flow classes, 2 restorative classes, and no yin. So again, overall, I am happy.  I did also find that stretching at least 3 minutes after cardio workouts really helped. Despite the weather getting colder and colder, I feel limber than I usually do.  
So to summarize, sleep, move, dance, stretch was a success.  Staying sane and not stressed out was … less of a success. Comparatively though, keep the above goals in mind did help with my general stress levels. Next year, though, I will make the December Sanity Challenge include something more specific about reducing stress. Also, speaking of being competitive about making sure I get enough sleep, I am off to do just that. Happy 2013!!
This year's Sanity Challenge was co-hosted by the following bloggers, including our inspiration for self-care, Cheryl of Gluten-Free Goodness:
All my posts addressing various self-care and stress-related items this month:
Other posts in this year's Sanity retreat:
General Disclosures
&
Disclaimers