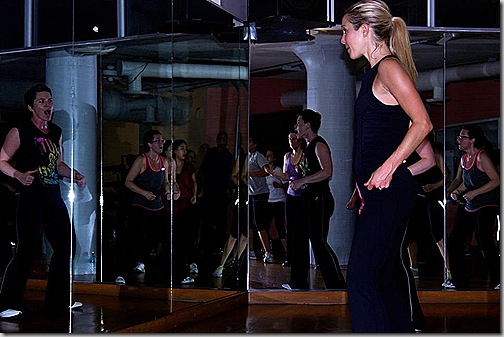 Sarah is the owner of DanceTrance DC (DTDC) – her enthusiasm for Dance Trance is inspiring and her energy completely infectious, both at and outside of DT classes.  Sarah discovered Dance Trance through a law school classmate in Jacksonville, FL, over 9 years ago, and, as she gained comfort and familiarity with the program, became hooked.  Sarah is a gifted dancer and teacher, so I was surprised to learn she does not have a dance background herself, as you will read below.  She has done a phenomenal job at not only teaching great classes, but also building a community, with the help of Lauren and Maria.  It is hard to believe that DanceTrance DC  is just over six months old, as it has such a strong core community. 
And now, Sarah in her own words:
On starting DanceTrance DC:
In many ways, I have my marriage to thank. Soon after we were married, my husband Ben started a new company of his own: Regret Free Life (RFL). The goal of RFL is to get more "high-potential" 20-40 year-olds better align their beliefs, values and goals with their work and life.

At the time, I had been lobbying on the Hill for over 5 years – successful, but lacking fulfillment. In all honesty, the prospects of starting my own company – leaving the safety and security of lobbying – scared me to death, but 6 months later I feel as alive, happy, balanced and fulfilled as I ever have. And my marriage rocks too!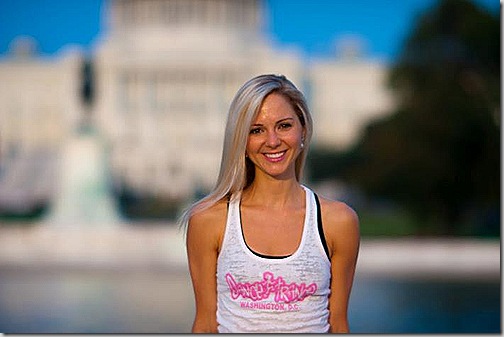 On DTDC's first six months and wrapping up 2012:
First, all credit for our initial success over this past 6 months goes to my incredible team – Lauren, Maria and Theresa. We've also been fortunate to have the help of many, many friends, family, fitness and lifestyle brands, bloggers, photographers, non-profits, young professional groups, DJs and other business owners, not to mention the incredible partnership we have with Balance Gym.

In our first 6 months, we hosted over 25 community events – including Prevent Cancer Foundation 5K "warm up dance" at Nationals Stadium, and a variety of special events with partners such as Sweetgreen, Lululemon, Ladies America, Junior Council, Junior League, and many others.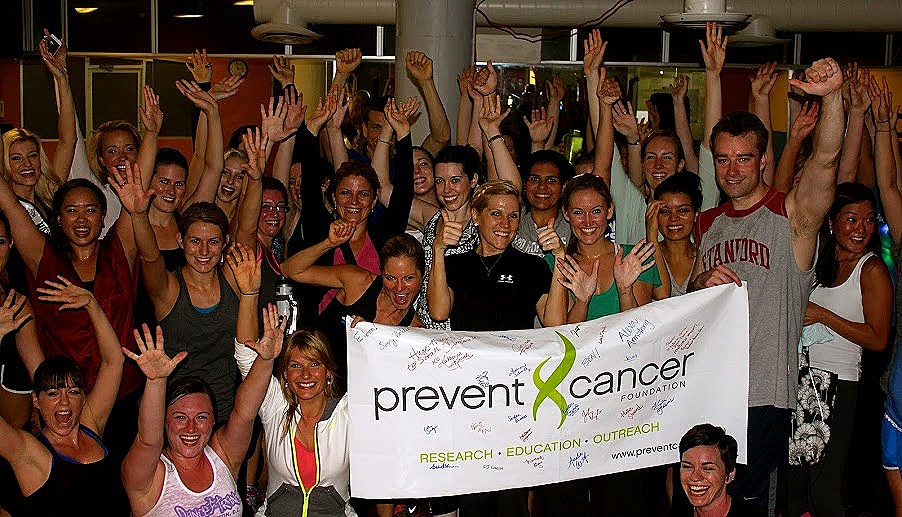 On what to expect from DTDC in 2013:
Over the next 6 months, we are going to build on that momentum; expanding to new locations and improving the overall dance experience (e.g. new lighting, larger rooms, better sound systems, etc). In addition, we'll be adding more classes, new choreography, and more integration with nutritionists and life strategists to give our members we well-rounded healthy lifestyle.
On what makes DTDC unique:
We have a deep commitment to our community. A good example is our Thursday night classes with our partners at Sweetgreen and Lululemon. The classes are SO MUCH FUN! It's a dance workout and a social scene all in one J These days we'll have over 40 people in those classes on a regular basis…and typically happy hour(s) follow! More of that kind of thing to come in 2013…
On how DT is accessible for those of us without dance backgrounds:
Funny, when I started I had NO dance background. Many of our members do have a dance background, but it's not needed to get the benefits of DT.

More than anything, DT is a great workout. We've surveyed our members and the overwhelming majority said the greatest benefit of DT was the health/physical benefit; the dancing comes in a distant second.

The beauty of DT is that it makes great, technical, dancing accessible to everyone. The choreography is structured simply; based on the verses of the song. Each verse, chorus and bridge have a particular movement that repeats throughout the song. Depending on the student, you can dance in a highly technical way – or just start moving to the music. It's fun, a lot of our members love not only the workout – but how they feel when they are out on the weekends, showing off their new moves!
On other forms of physical activity:
I've always been an athlete, but honestly, until I found Dance Trance, I couldn't lose those last 10-15 pounds. As soon as I started DT in 2003, the weight fell off. I've been dancing ever since. Dancing leans out your body but we burn a ton of calories because we're jumping all over the place. It's a physical and a mental workout.

I believe the most important component is that you are excited about the workout. So I encourage my members to try all the fitness programs out there – Biker Barre, Down Dog Yoga, Potomac Pilates, Barre 3, etc. – it's all about finding what works for you.

For me, DT gets me excited. The greatest part about it is that it constantly changes. We add new routines every week and every single class has a different set list. I joke that it's like "Cross Fit" for dance nuts!

I work out in other ways too. Ben and I like to run, swim, play tennis, hike, ski and kayak. Running and hiking build my endurance, swimming is a low-impact workout and is almost therapeutic for me; tennis and kayaking are just for fun.
Learn more about DT:
Trying Out Dance Trance
(Re)Introducing Dance Trance DC
What is DanceTrance Breakdown?
Teacher Profile: Lauren
Teacher Profile: Maria
Dancing at DTDC: Great Stress Relief
Dancing into the New Year
You can see get all the info on DTDC here, connect with DTDC on twitter, or, to see more pictures of the various classes and community events on Facebook, you can even friend DTDC, or like DTDC.
Photos courtesy of Dance Trance DC.
Disclosure: In exchange for writing a series of blog posts on DTDC, DTDC has offered me a two-month complimentary DTDC membership.  I have received no additional compensation for these posts.  My opinion of DTDC is uninfluenced by receiving the complimentary membership, especially as I have previously paid for a DTDC membership and will resume doing so after my complimentary membership expires.
General Disclosures
&
Disclaimers