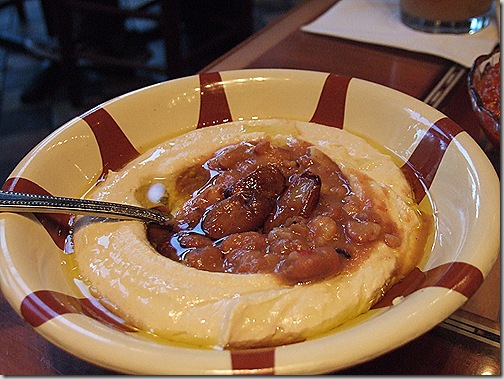 I recently revisited Lebanese Taverna and was very pleased with the meal (so much, I took pictures with my phone), so, the next time I was in the neighborhood, I returned with my camera.  One of the things I appreciate very much about the restaurant is its commitment to gluten-free and allergy-friendly dining. I recommend you ask for their gluten-free menu and their allergen list and cross-reference. I consistently find a nice number of gluten-free vegan options.
As I mentioned, I used to have a like-hate relationship with Lebanese Taverna. When the food is good, it is excellent, but once in a while they have an off night. After this last meal, I think I have found my go-to combination of favorites which, conveniently, happen to include dishes which are consistently fantastic.  For example, their hummus never has an off night and is naturally gluten-free and vegan. In fact, I would say that when you go to Lebanese Taverna, you must order one of their hummus options (their menu has a Hommus "bar" where you can pick different toppings).  My last visit, I went with garlic hummus topped with fool m'damas (stewed favas and chickpeas) which I declared my favorite combination yet.  There are two gluten-free dipper options – rice crackers or a side of cut veggies.  I went with the later: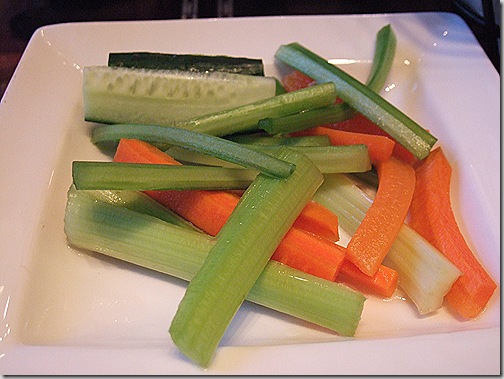 And the gluten-free version of fattoush salad (the toasted pita is omitted), with a tasty pomegranate dressing: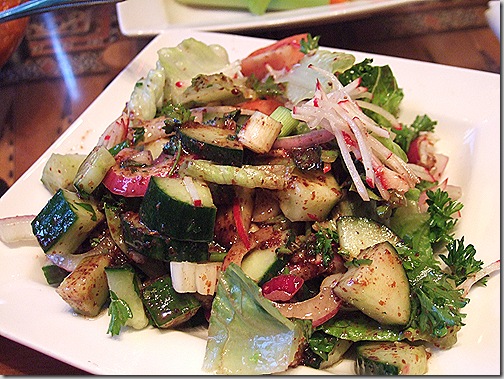 And, because I like to occasionally burn my face off, a side of harissa: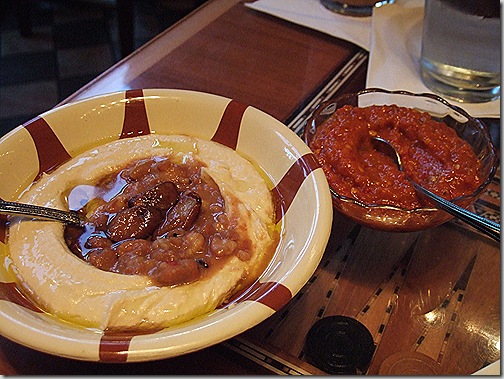 The combination of the garlicky hummus, topped with the tender beans and the fiery harissa, was a perfect match to the refreshing salad.  This was absolutely a winning dinner. I may never order anything different when I go to Lebanese Taverna.  And I got to take most of that harissa home and added it to various bean dips I made over the course of the next week. 
General Disclosures
&
Disclaimers