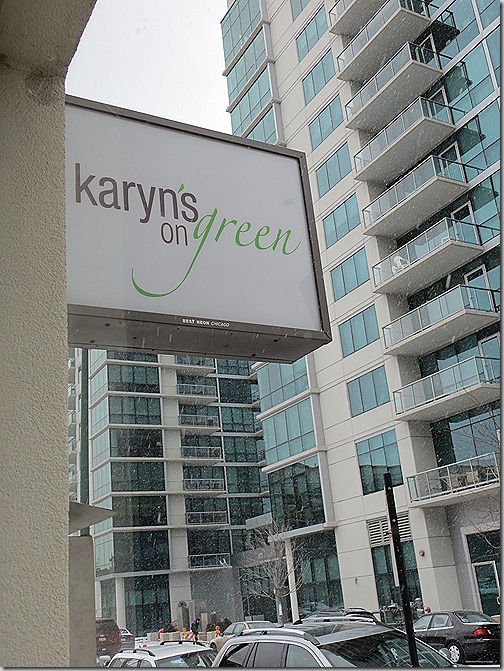 When I went to Chicago last month, Karyn's on Green was absolutely at the top of my list of places to try.  I had read about Johnna's, Gena's and JL's experiences at Karyn's on Green over the years, and had a feeling I would love both the food and the restaurant's approach.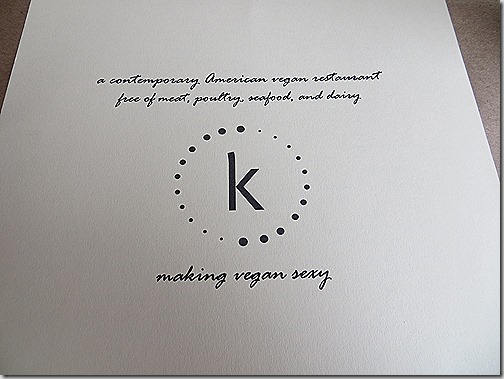 Did I mention that my Chicago minute of fun was about 27 hours? While my husband and I are not over-planners when on vacation, having 27 hours to work with meant devising a plan to maximize time, locations and distances.  We had lunch on Saturday at Karyn's Cooked because it was on the way from the airport to the hotel, and decided to save Frontera and Karyn's on Green for when we had a little bit more time in the 27 hours. While initially we were planning to go to Karyn's on Green for dinner, I am actually really glad we went for brunch. It had been a long time since I had had so many gluten-free vegan options for brunch.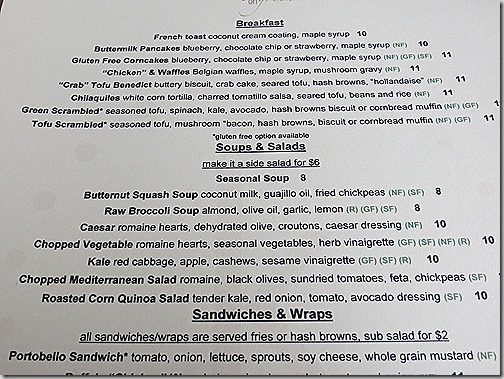 We decided to each order pancakes (because, hey, pancakes) and split the green tofu scramble with the gluten-free cornbread muffin: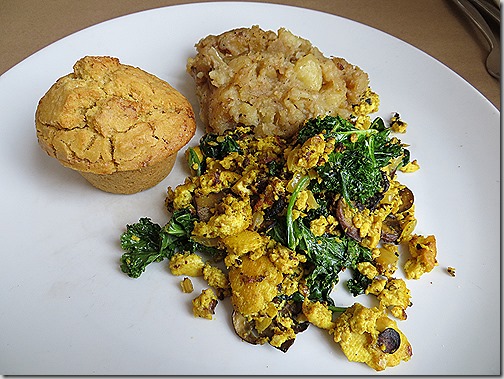 The scramble was excellent, but the pancakes … oh my. I had the Gluten Free Corncakes with strawberries while my husband had the Buttermilk Pancakes with strawberries (which are made with wheat flour).  Below are my gluten-free corncakes: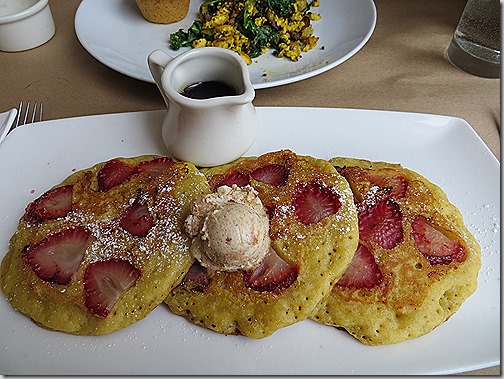 And in the background below are my husband's buttermilk pancakes, which he said were almost impossible to identify as vegan.  Now my husband is an omnivore, so if he says "I can't tell this is vegan," that is a big deal, because chances are he had the non-vegan version way more recently than me.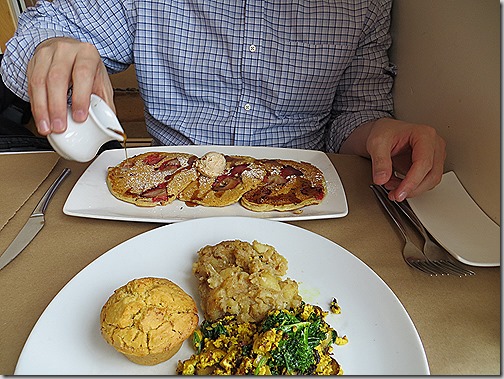 His and hers pancakes: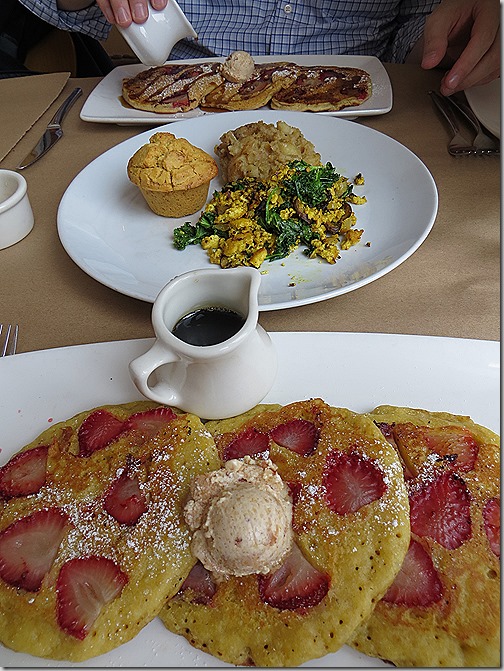 I loved my corncakes, and my husband noted that the corncakes were not that different from his gluten-full pancakes, so that was exciting as well.  Karyn's menu does rotate quite a bit, so those pancakes may not necessarily be available when you go for brunch (and you should) but I have no doubt that any other gluten-free options at Karyn's would be just as delicious.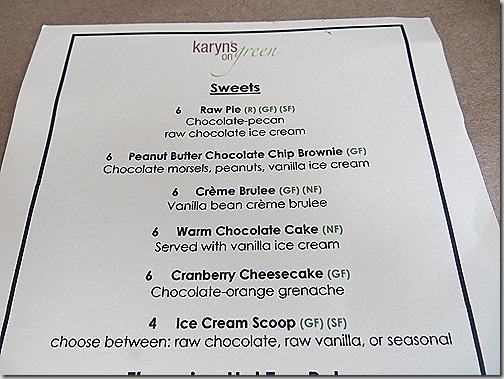 Another reason to go to Karyn's is the abundance of gluten-free vegan desserts.  I eyed the Crème Brulee and the Peanut Butter Chocolate Chip Brownie briefly, but since pancakes were sor of like having my dessert for lunch, I was more interested in variety than one additional dessert.  And that is where Karyn's brunch dessert buffet comes in: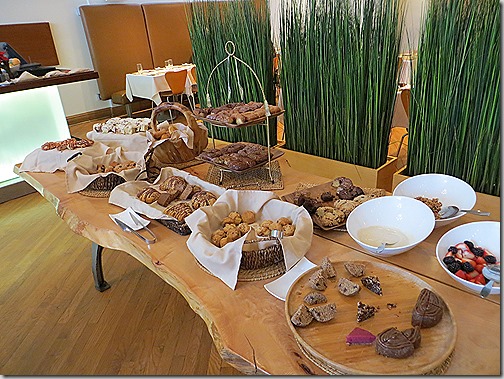 When I saw the buffet table, I was impressed at the sheer number of vegan dessert options, but I assumed that gluten-free options would be scant. And I was wrong.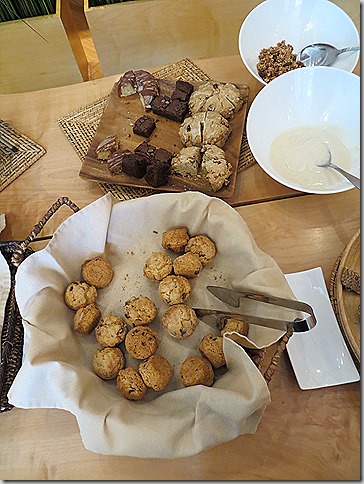 Not only did the buffet have gluten-free options, but they were separate from the rest of the gluten-full buffet and set out in such a way I was not particularly worried about cross-contamination.  My favorite were the mini chocolate-chip muffins, but the donut pieces, the brownie and the scone were all pretty fantastic. That is quite a selection for someone who eats a gluten-free and vegan diet.  And if you can eat gluten and think being vegan means you can no longer enjoy a dessert buffet, get yourself to Karyn's. Seriously.  Behold the spread of dessert: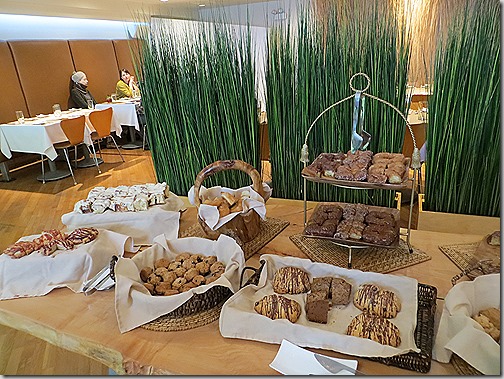 Karyn's is truly a gem – it is the kind of place I want to take new vegans too to remind them going out to eat can still be fun, delicious and in a beautiful setting (don't mind my jacket in the foreground):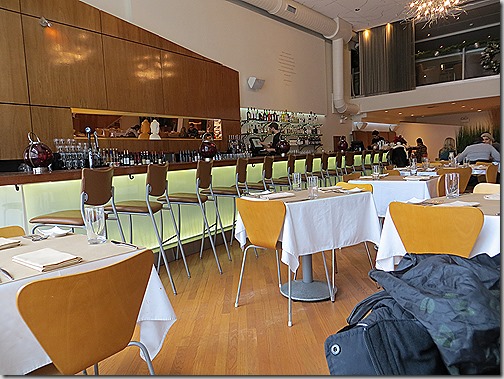 My husband is great in that he always indulges me in going to vegan restaurants (especially when we travel), but Karyn's was the first place where he said he would eat there because it was great, not despite it being vegan.  As much as he enjoyed our meal at Millenium last year, somehow I think Karyn's won out for him.  For me, it was a tie – but Chicago is closer, just saying.  I would like to go back when it is not December and when a mocktail sounds more interesting than tea and I get to try more of the sides.  I also noticed several of the sandwiches had gluten-free options and would be curious about those: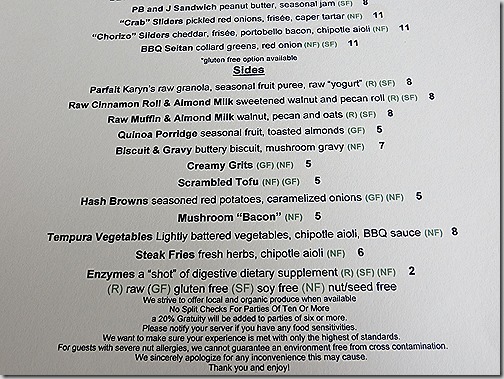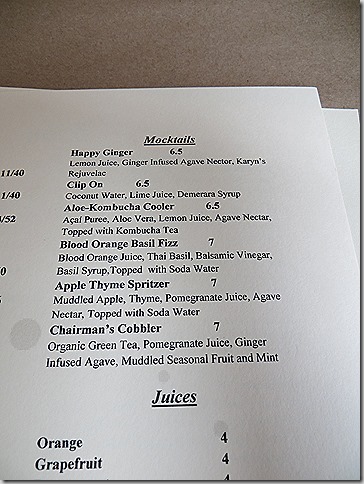 One last note for my gluten-free friends – the menus are clearly marked, but I noted that since last month, the website seems to have added a gluten-free menu. I found the staff knowledgeable and willing to get information (even if it meant calling over to another Karyn's location for more information).  You should, of course, always ask questions and get all the information you need to eat safely, but I found Karyn's a really great place for eating gluten-free.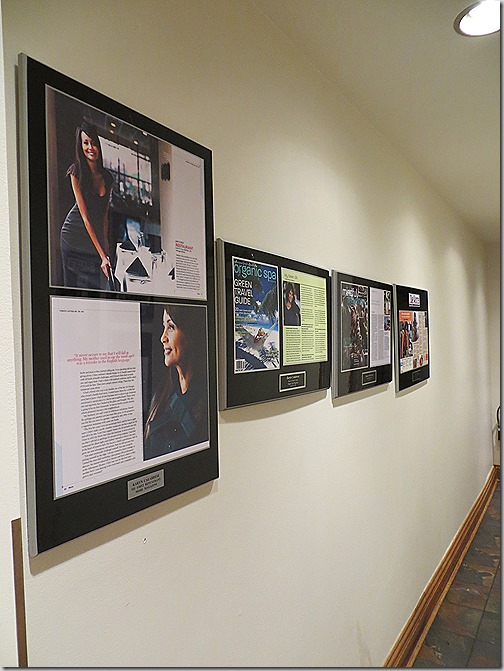 There is also a Karyn's Raw, but oddly, as much as I love my raw foods, I am really intrigued about going back to Karyn's on Green first.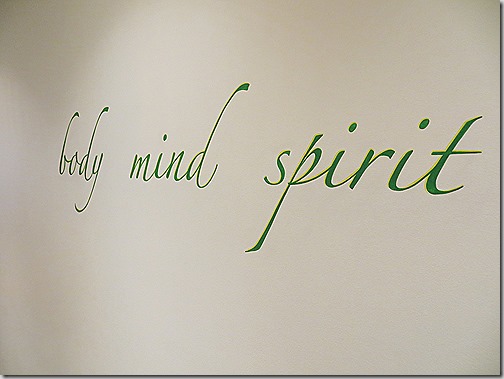 General Disclosures
&
Disclaimers